Website Review Feature Spotlight: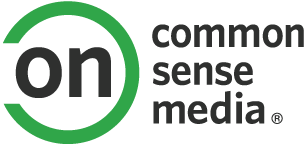 Common Sense Media says
Great how-to art videos only missing more written content.
QUALITY
LEARNING
What parents need to know
Parents need to know that Art for Kids Hub is an art site designed to help kids learn how to draw, sculpt, and sketch. Although it isn't immediately obvious, kids can post comments without logging in through social media or creating a Disqus account by clicking on the Disqus logo and checking a box to indicate they'd rather post as a guest. But they will still have to enter a name and an email address. Parents are encouraged to send photos of their children's art to be posted on the site and can include their kid in the image, if they wish, provided there's no last name, social media tag, phone number, or other identifiable information in the photo. Banner ads can be seen on the home page and on videos, and there are some links to Amazon or other sites for art supplies. The adult host on the site is very encouraging of his younger counterpart's artistic efforts, which could carry over to users.

Positive messages


Violence & scariness


Sex


Language


Consumerism


Drinking, drugs & smoking


Privacy & Safety

What Kids Can Learn

Kids can learn about painting, drawing, sculpting, and other artistic activities. The site's art projects range from how to fold an origami purse to painting a bat picture. Some projects feature a seasonal theme; some also include troubleshooting tips. Although specific age ranges aren't listed, some projects are marked as being appropriate for young children under age 5, and some mention the site owner's children's ages as a guideline. A child typically illustrates how the art project works in a video. Art for Kids Hub's activities aren't overly complex, which may help encourage kids to try some of the projects, providing an additional outlet for creativity and self-expression.
Whats it about?
ART FOR KIDS HUB founder Rob, who has a fine-arts degree and previously worked as an exterior designer for the Ford Motor Company, launched the site to share art lessons he was teaching his three children. Rob completes projects alongside his kids in the instructional videos, which include painting, sculpture, and drawing projects. Some are designated as being suitable for children under age 5.
Is it any good?
The simple art projects on this video-based website are activities young kids should enjoy -- because some are based on seasonal topics or famous cartoon characters, and because they're easy enough to complete without getting frustrated. In the videos, which feature music and opening graphics, the site owner works on a project alongside one of his children, which provides a nice example of both a child's effort and an adult's version. The host and site owner walks viewers through each step, and to keep things moving, certain parts of a project are sometimes sped up.
The site's only misstep is its written instructions; in some projects, they're included, along with a materials list. In others, the information is only conveyed verbally. Adding detailed information to each project page, and potentially tips or general advice, would be a huge help. Art for Kids Hub has paid an admirable amount of attention to ensuring kids can learn how to do each project step; including written project information would help parents prepare for and help kids complete the site's art activities.
Explore, discuss, enjoy
Families can talk about expressing yourself in pictures and drawings. Does your child find it easier to share feelings through words or pictures?
Ask your child to create a piece of art that reflects a feeling, and talk about which elements illustrate your child's emotions. What speaks to them about that piece of art?
Look at famous works of art together online or at a local museum, and talk about what your child thinks the artist was feeling when a few pieces were created.
This rating and review provided by Common Sense Media.
For more information, please visit www.commonsense.org
Houseparty Video Chat App: A parent's guide to safe usage and security concerns
Houseparty is a private video chat app available on iOS, Android, and Mac OS. The app's primary purpose is group video chatting, although users can also send text messages through the app.
Study: Social Media Making People Anti-Social, Jealous
Contrary to popular belief, studies show that social media often hampers effective communication and may lead to jealousy and unhappiness.
How do I report something on Facebook?
How do you report something you've seen on Facebook such as spam, hate speech, harassment, bullying, etc.