Website Review Feature Spotlight: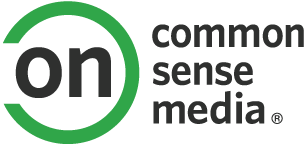 Common Sense Media says
Mature news site includes fluff, swears, adult content.
QUALITY
LEARNING
What parents need to know
Parents need to know that BuzzFeed is a website that attempts to comment on news events and current social trends. Comments contain either a user's site account or Facebook account. If users are logged into Facebook, they can post comments without signing up, but this comes with a privacy and safety trade-off; Facebook user profile information is accessible to anyone who clicks on a name unless that account is set to private. Content on BuzzFeed definitely strays toward the mature; though there are disclaimers, users can frequently see nudity, sexual content, graphic injuries, loads of profanity, and posts praising or talking about drug and alcohol use. There's also a lot of advertising, with some posts actually sponsored by various companies and manufacturers.

Positive messages


Violence & scariness


Sex


Language


Consumerism


Drinking, drugs & smoking


Privacy & Safety

What Kids Can Learn

Kids can learn about current events, business, science, technology, health, music, politics, and other topics. Some posts also feature recipe and craft projects. Quizzes can serve as an outlet for self-expression and help kids develop a sense of identity. Posts offer reading practice, and many cover world news, which may help kids' geography and cultural knowledge. The site's celebrity and other fluff-based news probably won't offer much educational value, but some of its current events coverage provide a good snapshot of recent notable events -- along with any accompanying differences in opinion, showcased in posted comments. BuzzFeed gives a fun, informal spin to current events.
Whats it about?
News and entertainment website BUZZFEED -- founded by a Huffington Post creator -- says it shares its list-themed posts, quizzes, and other items with a global audience of more than 200 million. The site's content is a mix of short videos, pet pictures, celebrity features, and attention-grabbing headlines that promise to inform readers about everything from 19 versions of pizza from around the world to breaking news they might find on CNN or MSNBC.
Is it any good?
BuzzFeed posts cover the gamut from thought-provoking social injustice issues to funny yet not really educational GIF-based lists. Celebrity news items pop up fairly frequently, and popular posts are marked with labels such as "omg" and "cute." It's easy to get sucked into reading more than you'd planned; content suggestions appear below and beside posts, and you can choose from more than two dozen topics. You'll need to search for keywords to find precise reading selections; finding posts on health, for example, is simple -- but locating ones on seasonal allergies isn't as easy because posts don't have highly specific tags.
Finding content really isn't a huge issue on BuzzFeed. But the type of content may be of concern to many parents, since the site doesn't seem to have a lot of restrictions. Some posts contain swearing, nudity, and violent images -- a bevy of things parents likely wouldn't want younger users (or some older teens) to see. Viewing the site together may help parents keep kids from clicking posts meant for an older audience.
Explore, discuss, enjoy
Families can talk about how much time you should spend on sites such as BuzzFeed that have a lot to read and look at. How can kids balance screen time and offscreen activities?

How can you tell if a site that has some kid-friendly posts, such as puppy videos, is OK for kids? Talk about what kinds of posts might be too adult for kids.

If you're logged into Facebook, you can easily post comments on BuzzFeed without registering for the site. But if your Facebook username is your full name, is that safe? View your child's page as a random Facebook user to ensure private information isn't visible
This rating and review provided by Common Sense Media.
For more information, please visit www.commonsense.org
Houseparty Video Chat App: A parent's guide to safe usage and security concerns
Houseparty is a private video chat app available on iOS, Android, and Mac OS. The app's primary purpose is group video chatting, although users can also send text messages through the app.
Study: Social Media Making People Anti-Social, Jealous
Contrary to popular belief, studies show that social media often hampers effective communication and may lead to jealousy and unhappiness.
How do I report something on Facebook?
How do you report something you've seen on Facebook such as spam, hate speech, harassment, bullying, etc.