Website Review Feature Spotlight:
Back
Bystander Revolution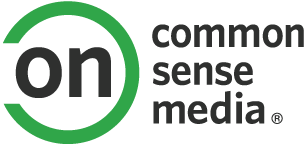 http://www.bystanderrevolution.org/
Common Sense Media says
Anti-bullying site is noble, limited by YouTube reliance.
QUALITY
LEARNING
What parents need to know
Parents need to know that Bystander Revolution is a video site designed to combat bullying on a range of topics. Kids 13 or older can submit videos, which Bystander Revolution says it may review -- but it's not clear if every submission is screened before going live. Videos have to be submitted through YouTube, so your child will need an account to contribute to the site; as a result, the videos usually won't have violence, substance use, or sex, but they may have a degree of profanity.

Positive messages


Violence & scariness


Sex


Language


Consumerism


Drinking, drugs & smoking


Privacy & Safety

What Kids Can Learn

Kids can learn about bullying: what it is, how people who experience it feel, how to prevent it, and how to avoid it. Celebrities and teens from around the world offer first-person examples and suggestions. Videos cover a variety of topics, including being afraid to ask for help, being a bully, being the new kid, body image, homophobia, and more. The clips feature positive commentary and should serve as a strong source of support for kids who are being bullied, but additional written or interactive materials would help make the site a stronger resource. Bystander Revolution could possibly get kids to move from being bystanders to making a positive change in ending bullying.
Whats it about?
Launched in April 2014 by author MacKenzie Bezos, wife of Amazon founder Jeff Bezos, BYSTANDER REVOLUTION's content primarily consists of more than 100 one- to two-minute videos. The clips include advice from celebrities such as actor Ansel Elgort, MMA fighter T.J. Dilashaw, and other sources, who share personal experiences and suggestions on how to prevent bullying. Kids can search for videos by situation-related topic, such as being afraid to help or feeling excluded. They also can upload their own videos to the site via YouTube.
Is it any good?
Bystander Revolution has a noble objective: offer kids who are being bullied -- or witnessing kids being bullied -- emotional support and advice on turning the situation around. The site offers a pretty safe experience; kids can't interact or post comments about the celebrity- and user-submitted clips. Bystander Revolution's videos, however, link to YouTube, where users can -- and do -- post comments without any language or other restrictions. As a result, a few of the YouTube-housed videos feature criticism that itself could be considered bullying (statements such as "CRY BABY CRY" and "This video is retarded!").
Users need to upload submissions through YouTube, but since every video seems to link to the video site, seeing trash talk is a real possibility -- which is unfortunate, because that's against the whole point of Bystander Revolution. If all videos were housed solely on the site, instead of on YouTube, Bystander Revolution could ensure kids had an overwhelmingly positive experience. In addition, incorporating more diverse content formats, instead of only video, would help convey the site's message and make the overall experience more engaging. In its current format, however, Bystander Revolution should be given kudos for what it's trying to do. Kids who spend even a little time on the site are likely to walk away feeing empowered and supported -- which is a really good thing.
Explore, discuss, enjoy
Families can talk about how people at school, the media, and other elements can influence your child's self-image.
Families can talk about how your child defines bullying. How can your child handle similar situations, if they arise at school or other locations?
Talk about language that could be construed as mean or hurtful. Have you ever heard that kind of talk at school?
This rating and review provided by Common Sense Media.
For more information, please visit www.commonsense.org
Houseparty Video Chat App: A parent's guide to safe usage and security concerns
Houseparty is a private video chat app available on iOS, Android, and Mac OS. The app's primary purpose is group video chatting, although users can also send text messages through the app.
Study: Social Media Making People Anti-Social, Jealous
Contrary to popular belief, studies show that social media often hampers effective communication and may lead to jealousy and unhappiness.
How do I report something on Facebook?
How do you report something you've seen on Facebook such as spam, hate speech, harassment, bullying, etc.