Website Review Feature Spotlight: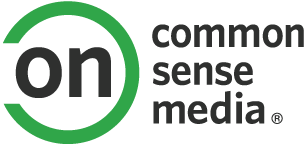 Common Sense Media says
Audio way for readers to enjoy stories; not all for kids.
QUALITY
LEARNING
What parents need to know
Parents need to know that Call Me Ishmael is a site for readers to share their love of books with listeners. Users dial a number and leave a voice mail about a book they loved or had a deep connection to, providing other listeners with their perspectives on their favorite books or stories. There's no content within the site that's inappropriate for kids, although there's a limited number of books that actually are written for teens.

Positive messages


Violence & scariness


Sex


Language


Consumerism


Drinking, drugs & smoking


Privacy & Safety

What Kids Can Learn

Kids can learn that Call Me Ishmael offers a unique way for users to share books they've read and to see experiences other readers have had with novels. They can simply call into Call Me Ishmael's voice mail and leave a story or an experience they've had because of a book they've read. One thing to note is that if a user submits a voice mail or responds to an all-call challenge, it's not guaranteed that her story will be shared on the site. But the ability to share her perspective on her favorite book or a story she's just read provides readers with an active role in discussing and exploring these stories, as well as the emotional impacts written tales can have. Call Me Ishmael places a new interactive spin on discovering meaning in every single book.
Whats it about?
CALL ME ISHMAEL is a site created to celebrate and discover great books. Users dial a cell phone number (774-325-0503) and leave a voice-mail message about a book they loved or had a deep connection to. The creator of the site then uses a typewriter and types out the person's story about that book, turning it into a YouTube video on his website. The site also has untranscribed calls, along with prompts to help callers think of what to say when they call.
Is it any good?
Call Me Ishmael has highly engaging stories that grab kids' attention right from the start. The site is a great way to connect kids who are readers to other readers' stories and experiences with books. Teens can learn about others' experiences with literature, find new literature to read, or submit their own literary experience to the site. It's worth noting that the site is geared mainly toward adults, so not all the books are appropriate for all age levels (think Fifty Shades of Grey), so parents may need to guide their children through making positive video choices. But if you're looking for a way to introduce kids to books in a way that could engage them better than a simple written recommendation, Call Me Ishmael could be the best site around.
Explore, discuss, enjoy
Families can talk about age-level appropriateness of books. Since very few of the books on this site are for teens, should there be more to attract younger readers?
Families can talk about privacy when submitting something online. Why should you not use last names or locations when you're submitting things online?
This rating and review provided by Common Sense Media.
For more information, please visit www.commonsense.org
Houseparty Video Chat App: A parent's guide to safe usage and security concerns
Houseparty is a private video chat app available on iOS, Android, and Mac OS. The app's primary purpose is group video chatting, although users can also send text messages through the app.
Study: Social Media Making People Anti-Social, Jealous
Contrary to popular belief, studies show that social media often hampers effective communication and may lead to jealousy and unhappiness.
How do I report something on Facebook?
How do you report something you've seen on Facebook such as spam, hate speech, harassment, bullying, etc.