Website Review Feature Spotlight: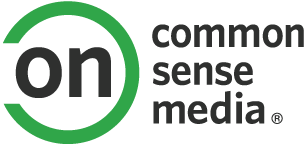 Common Sense Media says
Weekly activities introduce kids to scientific concepts.
QUALITY
LEARNING
What parents need to know
Parents need to know that Camp Google is a website designed to help kids learn about various topics ranging from music to space to the oceans. The topics change on a weekly basis, and students are provided a series of assignments based on lessons in each topic. There's no objectionable content to be found on the site, and kids don't need to enter personal information to participate in the lessons. Some activities may link to third-party partners such as Khan Academy and the National Park Service, which are generally kid-friendly sites.

Positive messages


Violence & scariness


Sex


Language


Consumerism


Drinking, drugs & smoking


Privacy & Safety

What Kids Can Learn

Kids can learn about a variety of scientific topics that deal with oceanography, space, and the environment. Activities test out principles that involve gravity, ecosystems, volcanoes, how animals communicate, and other subjects. Some activities also deal with music and associated elements such as sound waves. Overall, the site does a great job of illustrating scientific concepts both visually and with written descriptions. It could have gone into more opportunities for learning and included links to external sites. Camp Google won't help kids learn about every science-related topic under the sun, but it should help them stumble across at least a few things they're curious about or find interesting.
Whats it about?
CAMP GOOGLE is a free online program for kids age 7 to 10 that emphasizes learning through interactive science activities. Kids collect badges for completing roughly three activities a week, which were designed by Google engineers, National Geographic Kids, NASA, and other organizations. Kids move at their own pace, so they can start the camp anytime. Some activities also include a live Q&A with music, oceanography, and information from experts.
Is it any good?
This site that fights "summer brain drain" will keep kids intrigued with its variety of topics, though it could use more links and instructions to keep them fully engaged on a subject. Each week Camp Google offers a new adventure, centered on topics such as space or the ocean. Kids complete activities to answer questions such as, "Why do some things float?" They'll also watch videos to see topics such as what the bottom of the ocean looks like or view an astronaut/space-friendly food cook-off. The site is well organized and simple enough for kids to navigate. Parents can print supply lists for each at-home activity, while a printable badge tracker can help kids monitor their progress. Even better, the included question-themed activities, which frequently state a time estimate and a recommendation for adult supervision, if necessary, are interesting, and the site's videos are informative. (Younger kids may struggle with some of the longer clips -- one ocean video clocks in at nearly an hour -- but the information is intriguing.)
The only thing that might make Camp Google a more engaging experience would be more of an overview about what the entire process entails. Activities are currently planned through early August, but it's unclear whether camp is in session beyond that. Upcoming items are briefly mentioned, so kids will have some idea of what's on deck, but there's no indication of what time of day they'll be available, which would seem to be important for any associated live chats. Adding links to sites where kids can find additional information on topics, putting more information in each activity description, and, in general, including more information about what kids are signing up for may help them get excited about upcoming Camp Google activities -- and stick with the program throughout the entire summer. But if parents are looking for a way to keep their kids busy during summer, Camp Google could be a good digital alternative to the real thing.
Explore, discuss, enjoy
Families can talk about how much time you should spend online, even if you're learning about new things. How much Internet time is too much?

Ask your child to estimate how much time a day family members spend online, then keep a log for a week to see if the estimate was correct. Talk about offline activities you can do outside.

Earning badges on the site can help your child learn to set goals. How many badges has your child earned in the first week? Create a chart to track your child's progress.
This rating and review provided by Common Sense Media.
For more information, please visit www.commonsense.org
Houseparty Video Chat App: A parent's guide to safe usage and security concerns
Houseparty is a private video chat app available on iOS, Android, and Mac OS. The app's primary purpose is group video chatting, although users can also send text messages through the app.
Study: Social Media Making People Anti-Social, Jealous
Contrary to popular belief, studies show that social media often hampers effective communication and may lead to jealousy and unhappiness.
How do I report something on Facebook?
How do you report something you've seen on Facebook such as spam, hate speech, harassment, bullying, etc.