Website Review Feature Spotlight:
Back
Center for Civic Education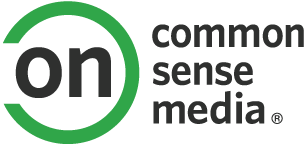 Common Sense Media says
Good political-awareness resources limited by dated content.
QUALITY
LEARNING
What parents need to know
Parents need to know that the Center for Civic Education is a nonprofit organization that promotes civic engagement and education mostly through a series of classroom-ready textbooks. In addition to these paid resources, this website features some free resources that teachers can use in their classrooms. Parents and kids can also explore the site to browse key terms about government and civic participation in the United States. Though many things on this site work best if a child's school is already using the Center's textbooks, there's enough stand-alone information here that parents and students can explore on their own. There are plenty of ways that kids will be exposed to the potential to purchase textbooks and other items, but this can definitely be avoided by users.

Positive messages


Violence & scariness


Sex


Language


Consumerism


Drinking, drugs & smoking


Privacy & Safety

What Kids Can Learn

Kids can learn about the democratic process in the United States through the extensive voting resources, and they can explore the foundations of the early republic and its Constitution through lessons geared specifically toward students at every grade level. A storybook introduces kindergartners to big ideas such as power and authority, while videos and discussion questions prompt deeper insights into executive power and civil rights from older students. Center for Civic Education helps prepare kids to be civic-minded individuals in our society.
Whats it about?
CENTER FOR CIVIC ENGAGEMENT is the website for a nonprofit, nonpartisan organization that seeks to promote an "enlightened, responsible citizenry" through education about civics and the democratic process. The Center publishes a series of textbooks for K–12 classrooms that serve as supplements to social studies classes or stand-alone textbooks for a high school government or civics class. The website features extensive resources to supplement those textbooks, from downloadable ebooks that extend the textbook experience (if you've already bought the real-life book) to lesson plans and teacher guides that help teachers tailor the books to their students' and classrooms' needs. The site is divided into Programs (a list of the Center's initiatives), Community (where students and teachers can link to reference information and PD opportunities), Resources (with links to textbook supplements and stand-alone lesson plans), Media (a gallery of some short videos and newsletters), and About (with information about the organization itself). The site also includes links to Donate (to contribute to the nonprofit), Shop (to buy textbooks and supplemental materials), or Subscribe (to the Center's newsletter).
Is it any good?
Though there's a ton of information on this site that only works with a subscription or a purchased copy of the textbook, there's some good free content, too. Click the "Lesson Plans" icon at the bottom right of the home page or select the same option from the "Resources" drop-down menu at the top of the page; that's the best bet for accessing free resources. These lessons are nicely aligned with holidays and observances (such as a Presidents' Day section and a Black History Month section), nicely cueing parents to useful times of year to access this information. The Lesson Plans vary in quality and complexity; some, such as the "Citizens, Not Spectators" content on voting, is especially extensive, with three-day, five-day, and extended lesson plans available for the fall or spring election cycles. All elements of this section are extra-detailed and good for all grade levels; they're clearly meant for the classroom, but parents could use them to seed rich conversations with their kids, too.
The Black History Month section is dense but looks dated, and some kids (and their parents) might be underwhelmed by the format. Other lesson plans are interesting but less detailed; the Presidents' Day section focuses on four presidents, comparing them head to head on two key concepts: their contributions to American constitutionalism and citizenship (Washington versus Madison) and their use of executive power (Lincoln versus Reagan). Other lesson plans are less strong, though; some are only PDFs of the publisher's book chapter plus a few worksheets. Additionally, the "We the People Resource Center" is also a great resource for kids studying history: Though it's technically a companion website for the third edition of the Center's textbook of the same name, it's also a good-but-dated resource website for exploring terms and concepts related to American democracy and citizenship. Overall, this isn't the slickest website, and it's likely most useful for kids whose classes are already using the accompanying textbooks. But, if you're looking for some stand-alone lessons on the voting process or the Constitution, this site is definitely worth a look.
Explore, discuss, enjoy
Parents cal talk about having your kids use the free resources, such as the "We the People Resource Center," to create their own vocabulary lists of critical words to know about voting, democracy, and citizenship. Why is it vitally important to know these terms and what they mean?
On a holiday such as Presidents' Day, download the lesson plan for that date and help your kids comb through the authors' claims in the readings and PDF copies of the chapters. Talk through the questions in the included lesson plans together, discussing key terms and important insights that relate to that date and its themes.
This rating and review provided by Common Sense Media.
For more information, please visit www.commonsense.org
Houseparty Video Chat App: A parent's guide to safe usage and security concerns
Houseparty is a private video chat app available on iOS, Android, and Mac OS. The app's primary purpose is group video chatting, although users can also send text messages through the app.
Study: Social Media Making People Anti-Social, Jealous
Contrary to popular belief, studies show that social media often hampers effective communication and may lead to jealousy and unhappiness.
How do I report something on Facebook?
How do you report something you've seen on Facebook such as spam, hate speech, harassment, bullying, etc.