Website Review Feature Spotlight: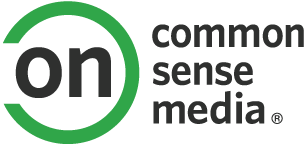 Common Sense Media says
Science, math games emphasize subject learning, concepts.
QUALITY
LEARNING
What parents need to know
Parents need to know that CoBELS is a math and science site for third through eighth graders. The developers are based in India so with the favorable rupee-to-U.S.-dollar exchange rate, the cost of the site is very reasonable. Terms such as Mensuration, though common in India, may be confusing to kids. But once they get going in the games they will realize it simply means measuring geometric shapes. Each activity or game targets a specific learning objective. Personal information is collected, but it's hard to tell how it's being used. Concerned parents should check out the site's full privacy policy.

Positive messages


Violence & scariness


Sex


Language


Consumerism


Drinking, drugs & smoking


Privacy & Safety

What Kids Can Learn

Kids can learn about math topics such as algebra, geometry, and more. They'll also be able to explore science topics such as animals and space. Narrators coach kids through activities, although there's no feedback for potential mistakes made by users. CoBELS lets kids discover how math and science can be fun by playing subject-related games.
Whats it about?
COBELS lets kids construct their own math and science ideas by playing games. They can learn about math topics such as fractions and decimals, as well as science topics such as plants and animals. Games, such as Polygon Perimeter, begin with a short introduction and a few examples. Kids build on that knowledge as they play the game and figure out their own equations for different polygons. Immediate feedback and game scores help kids know how they are progressing.
Is it any good?
This math and science site is powerful since students actually use these subjects to make sense of the world, creating their own equations or hypotheses to solve realistic problems. For example, Sheep Barn is a game that brings a story problem to life. Students have to figure out how to keep the sheep from escaping by determining the number of missing portions of fence and the amount of wood needed. They anxiously collect data, fill out a table, and drag in fence parts all while the sheep keep running away. A narrator encourages kids to look for patterns in their data so they can work more quickly.
Plant Power is a really fun game where kids have to quickly scoop up pollutants without grabbing the ingredients plants do need for photosynthesis. The introduction provides accurate science information, but the game doesn't really help kids understand why plants need those ingredients. Each of the games has its own strengths and weaknesses, but throughout CoBELS, kids are encouraged to think critically and to use science and math.
Explore, discuss, enjoy
Families can talk about how math is used to solve problems in the real world. How many pizzas should we order if each person eats two slices?
Families can also talk about how scientists make sense of the world around them. What does our grass need to grow? What happens when we don't give it water?
This rating and review provided by Common Sense Media.
For more information, please visit www.commonsense.org
Houseparty Video Chat App: A parent's guide to safe usage and security concerns
Houseparty is a private video chat app available on iOS, Android, and Mac OS. The app's primary purpose is group video chatting, although users can also send text messages through the app.
Study: Social Media Making People Anti-Social, Jealous
Contrary to popular belief, studies show that social media often hampers effective communication and may lead to jealousy and unhappiness.
How do I report something on Facebook?
How do you report something you've seen on Facebook such as spam, hate speech, harassment, bullying, etc.