Website Review Feature Spotlight: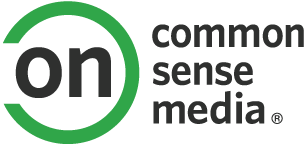 http://www.playcodemonkey.com/
Common Sense Media says
Solve puzzles, help the monkey, learn to program.
QUALITY
LEARNING
What parents need to know
Parents need to know that CodeMonkey provides practice coding with a real programming language to solve a variety of puzzles. The game's developers have worked hard to make the puzzles accessible and provide the right guidance at the right time. But parents should expect kids to get stuck, requiring some encouragement and, depending on their age and ability, some help to get past some of the more challenging levels. There's no offensive content to be found on the site or in the puzzles, so parents can focus on helping their kids learn how to code.

Positive messages


Violence & scariness


Sex


Language


Consumerism


Drinking, drugs & smoking


Privacy & Safety

What Kids Can Learn

Kids can learn the basics of programming in a JavaScript-like language. The levels group around key code concepts such as variable substitution, function definition, and basic flow control. Each individual puzzle builds on knowledge gained so far, walking kids through a well-planned coding curriculum. The puzzles also are clever and keep attention on the solution to the problem rather than making kids feel overwhelmed by the technical language of the code. Kids may find themselves running into some difficulty in later levels, which could require the help of teachers or experts with programming knowledge to help them out. CodeMonkey provides a very accessible format for budding programmers to learn complex technical concepts.
Whats it about?
In a magical land, a bad gorilla has stolen the Code Monkey's bananas. Across almost 100 levels, users learn to write simple code phrases to guide the Monkey across the screen to retrieve his missing fruit. Code increases in complexity from stage to stage, so by the time kids get to the end of the last level, they're well-versed in CoffeeScript, a variant of JavaScript, which is used frequently for Web applications.
Is it any good?
In a market filled with lots of great code-learning games and sites, CodeMonkey stands out with its cheerful graphics, carefully constructed puzzles, and thoughtful sequences of puzzles. Though the programing language this game teaches (CoffeeScript) is not as widely used as some other code languages, the game still provides a solid introduction to the basic concepts of programming and code structure. Students help a monkey retrieve her lost bananas, journeying through a whimsical map full of procedural coding puzzles. Each level is viewed from a top-down perspective, and students must write and "run" code snippets on the right side of the screen to steer the monkey across each level on the left side of the screen. This two-sided style helps students instantly see the results of their work.
Each new level introduces an additional piece of code or a new function, or challenges the player to put the pieces together for themselves. After players get the gist of the interface and puzzles, the focus is on getting each solution not only to work but to work well so they receive the maximum number of stars. Students can share their best solutions and even create challenges once they've finished all the puzzles, while teachers -- with the paid classroom or school version -- can track students' progress and help students with an answer key of all solutions. Be advised, though: Puzzles can be tough and will stump users. Though there's a lot of support, a better hint system or more helpful debug messages would be welcome, especially for users who are confused. But this provides some challenge and something to strive for, which makes CodeMonkey a great tool for fledgling programmers.
Explore, discuss, enjoy
Families can talk about how computer code controls what happens in programs, such as games. Has CodeMonkey helped you figure out how some of your favorite games are made?
Families can talk about careers in computer programming. Would you like to become a programmer? What seems appealing about programming? What doesn't?
Families can talk about how computer programming helps you break down complex problems into smaller, easier-to-solve pieces.
This rating and review provided by Common Sense Media.
For more information, please visit www.commonsense.org
Houseparty Video Chat App: A parent's guide to safe usage and security concerns
Houseparty is a private video chat app available on iOS, Android, and Mac OS. The app's primary purpose is group video chatting, although users can also send text messages through the app.
Study: Social Media Making People Anti-Social, Jealous
Contrary to popular belief, studies show that social media often hampers effective communication and may lead to jealousy and unhappiness.
How do I report something on Facebook?
How do you report something you've seen on Facebook such as spam, hate speech, harassment, bullying, etc.