Website Review Feature Spotlight: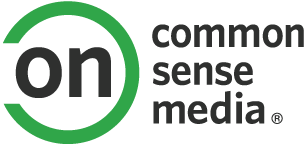 Common Sense Media says
Educationally valuable videos come with a monthly premium.
QUALITY
LEARNING
What parents need to know
Parents need to know that CuriosityStream is an educational video site that hosts documentaries and other learning-based clips on numerous subjects. Viewers are encouraged to take interest in the topics that are shown on in the site, which covers everything from science and technology to the arts. There's no inappropriate content. Parents should know it's possible to test the site for a month for free; users have to enter credit card information for the test period and will be charged if the subscription isn't canceled before the end of the trial.

Positive messages


Violence & scariness


Sex


Language


Consumerism


Drinking, drugs & smoking


Privacy & Safety

What Kids Can Learn

Kids can learn about more than a dozen topics through well-produced educational video interviews, documentaries, and other film-based materials. The site covers topics such as science, technology, civilization, art, the human spirit, creativity, dramatic and performing arts, health and wellness, literature, history, music, and philosophy. Some videos involve innovation, animals, and information on how the brain works, while other topics may be a bit more unusual, such as the possibility that aliens may exist. Aside from videos, there isn't much other content, so kids who want to find out more about each topic will need to research subjects on their own. CuriosityStream takes a video-packed approach to making kids curious about the world around them.
Whats it about?
CURIOSITYSTREAM, launched in spring 2015, features videos of educational interviews, lectures, documentaries, and performances on a variety of topics. Some of these topics cover larger genres, including science, technology, art, health and wellness, literature, music, and philosophy. Some clips also touch on historical events, creative achievements, and entrepreneurship. Site videos are frequently culled from the BBC or other sources and often involve multiple episodes. Each video contains a brief description, and users can give items a one- to five-star rating.
Is it any good?
The site wasn't specifically designed for kids -- curious minds of all ages seem to be welcome -- but younger users won't see questionable content or ads, making it a family-friendly choice. CuriosityStream doesn't have a lot of bells and whistles; users can see a list of videos they've watched, bookmark others to view later, and rate viewing options. Unfortunately, kids won't see recommendations or links for additional information on each topic, so adding more resources would help make CuriosityStream a much stronger learning experience. Some parents may be put off by the concept of paying for these videos -- you're paying $2.99 for basic access, $5.99 for HD, and $9.99 per month for 4K-quality streams. Of course, with some searching, you could mostly likely find free videos on many of the subjects on other sites. But if parents are OK paying a monthly fee for kids to be able to access the site's information without stumbling across ads or content they shouldn't see, CuriosityStream can be a good source for high-quality educational videos.
Explore, discuss, enjoy
Families can talk about how much time you should spend on a site, even if it's educational. How can you supplement viewing CuriosityStream's hours of videos with reading and other learning experiences? Are there things that make you want to look for additional information on some of the topics shown on the site?

The site encourages viewers to learn about new topics. Do you feel as if learning is something that only happens in school? Do you think it's possible to constantly learn and pick up new topics, especially outside the classroom?
This rating and review provided by Common Sense Media.
For more information, please visit www.commonsense.org
Houseparty Video Chat App: A parent's guide to safe usage and security concerns
Houseparty is a private video chat app available on iOS, Android, and Mac OS. The app's primary purpose is group video chatting, although users can also send text messages through the app.
Study: Social Media Making People Anti-Social, Jealous
Contrary to popular belief, studies show that social media often hampers effective communication and may lead to jealousy and unhappiness.
How do I report something on Facebook?
How do you report something you've seen on Facebook such as spam, hate speech, harassment, bullying, etc.