Website Review Feature Spotlight: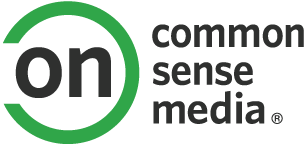 http://www.dcsuperherogirls.com/en-us
Common Sense Media says
Site's characters have superpowers; its content doesn't.
QUALITY
LEARNING
What parents need to know
Parents need to know that DC Super Hero Girls is a site designed to promote the upcoming animates series and merchandise for the TV show. While the action figures won't be released until 2016, there's also no info about how or where these items will be purchased. There's also no indication of any violence within the video clips shown either. Kids don't have to register or enter any personal information to use the site. But kids can click on a link on the bottom of each page to either YouTube or Instagram, where they can search for and may see racy images and content meant for adults.

Positive messages


Violence & scariness


Sex


Language


Consumerism


Drinking, drugs & smoking


Privacy & Safety

What Kids Can Learn

Kids can learn about skills such as leadership, creativity, and following rules, and they'll get some reading practice. Each superhero has a clearly defined identity -- a tech genius, for example, or an artist. Characters also express admirable personality attributes, such as being kind. Some work to overcome shyness and better themselves by learning. Education, in fact, is frequently mentioned and encouraged. The site also emphasizes not being too hard on yourself. As the narrator of DC Super Hero Girls says during the introduction video, being super doesn't mean you're perfect -- a valuable lesson for high-achievers to learn.
Whats it about?
DC SUPER HERO GIRLS features characters based on several popular DC Comics characters, including Wonder Woman, Supergirl, Batgirl, and Poison Ivy. The site includes short videos featuring the superhero squad in a high school setting, where they strive to be confident, outgoing, and successful. It also features a few online activities -- a personality quiz and a game that involves flying -- and information about each character. A corresponding line of action figures and books is planned for a 2016 release.
Is it any good?
The site places a strong emphasis on being a smart, successful (super)woman -- a solid message to share with young girls -- and kids won't find objectionable content on the site. But they also won't find all that much to do. Kids can watch a few brief videos, read about the characters, and view and like images of them. They can play a game, take a quiz, download three chapters of a book about the superheroes, and check out what an upcoming line of figurines will look like. But that's about it. DC Super Hero Girls is still new; the site launched in October 2015, and a press release that accompanied the launch promised new animated content would be posted on a regular basis -- so in time, its video and game library may grow. Until it does, kids may not make many repeat visits to the site. But parents can rest assured that they'll have a positive, safe experience, if they do.
Explore, discuss, enjoy
Families can talk about what defines a hero. Can your child identify several real-life heroes?
Users can click over to YouTube from the site, and once there, can potentially come across videos they shouldn't see. How can you tell if a video is OK for young viewers or not? When should you ask an adult if they should or shouldn't watch something?
Watching videos like the ones on the site can be fun. How much time is too much time spent online, though? Set and follow screen time limits and help your child brainstorm some offline things to do.
This rating and review provided by Common Sense Media.
For more information, please visit www.commonsense.org
Houseparty Video Chat App: A parent's guide to safe usage and security concerns
Houseparty is a private video chat app available on iOS, Android, and Mac OS. The app's primary purpose is group video chatting, although users can also send text messages through the app.
Study: Social Media Making People Anti-Social, Jealous
Contrary to popular belief, studies show that social media often hampers effective communication and may lead to jealousy and unhappiness.
How do I report something on Facebook?
How do you report something you've seen on Facebook such as spam, hate speech, harassment, bullying, etc.