Website Review Feature Spotlight: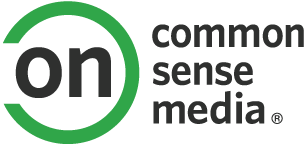 http://www.e-learningforkids.org
Common Sense Media says
Free kid-friendly lessons has glitches, no learning paths.
QUALITY
LEARNING
What parents need to know
Parents need to know that e-learning for kids is an educational site with free access to science, math, computer, language arts, and life skills lessons. Kids can freely explore by topic and can further sort lessons by grade level and popularity. Most lessons include an activity followed by an interactive assessment. The lessons are available in five different languages, although English offers the greatest number of lessons.

Positive messages


Violence & scariness


Sex


Language


Consumerism


Drinking, drugs & smoking


Privacy & Safety

What Kids Can Learn

Kids can learn about a range of topics related to science, math, computer, language arts, and life skills. Science sub-topics include health and environmental skills. Each topic includes animated lessons, and most lessons have a reinforcement activity to help kids apply and retain what they learned. There's a lot of positive encouragement and helpful feedback. It would be great to see some sort of program to track individual progress to help kids create and follow a specific learning pathway. Most lessons in the lower grades have audio support for early readers. E-learning for kids is designed to supplement topics and subjects taught in the classroom in an accessible, digital format.
Whats it about?
E-LEARNING FOR KIDS is an educational website with lessons that are organized by skill topic. A search engine allows kids to further sort lessons by popularity and grade levels from kindergarten through sixth grade. They select any lesson they wish and are guided through the lesson with visual and audio prompts. In many cases, kids can navigate to any part of the lesson at any time. Most follow-up quizzes and exercises are scored and provide helpful feedback.
Is it any good?
The site offers a fun collection of lessons that cover a wide range of topics. Many lessons are interactive and include some form of follow-up, allowing kids to apply what they learned. It's handy that kids can search for lessons by topic and by grade level, making it a snap to find age-appropriate content that interests them. Kids are empowered to freely explore the available lessons, but the downside to this flexibility is that kids or parents can't track progress or follow any sort of specific learning path. Similarly, the technical issues are a bit frustrating; some lessons work on both PC and Mac devices, while some only work on PCs. There's no way of knowing which ones may work on your machine until you've attempted to access it, and potentially find that it's not available for your system. While the content on e-learning for kids is completely free as a supplemental class resource, its glitches and issues mean that you may be searching through the site for a while before you find exactly what you're looking for.
Explore, discuss, enjoy
Families can talk about their favorite topics. What are your favorite school subjects? How can you learn more by conducting your own research?
What's the best way that you learn subjects? Games? Videos? Audio presentations? Can you find those on this site?
This rating and review provided by Common Sense Media.
For more information, please visit www.commonsense.org
Houseparty Video Chat App: A parent's guide to safe usage and security concerns
Houseparty is a private video chat app available on iOS, Android, and Mac OS. The app's primary purpose is group video chatting, although users can also send text messages through the app.
Study: Social Media Making People Anti-Social, Jealous
Contrary to popular belief, studies show that social media often hampers effective communication and may lead to jealousy and unhappiness.
How do I report something on Facebook?
How do you report something you've seen on Facebook such as spam, hate speech, harassment, bullying, etc.