Website Review Feature Spotlight: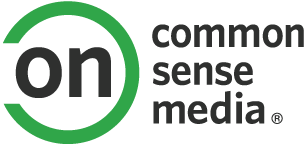 Common Sense Media says
News site gives European view on events.
QUALITY
LEARNING
What parents need to know
Parents need to know that euronews is a digital news source dedicated to providing round-the-clock information about world events that is broadcast in 13 languages. Although it wasn't created for kids, euronews can be an interesting way to get families talking about what's happening around the world. Since much of the content is written for adult consumption, parents should be ready to answer questions and explain the significance of the articles. Articles aren't designed to have a focus on violence, sex, or substance use, but stories reported on the website could address these topics in a news-driven way.

Positive messages


Violence & scariness


Sex


Language


Consumerism


Drinking, drugs & smoking


Privacy & Safety

What Kids Can Learn

Whats it about?
EURONEWS has top stories, a breaking-news banner, a picture of the day, an interactive poll, a "most viewed" feature, and much more. You can easily switch languages, search for a topic, or select a link to a specific region. News stories are presented in multiple formats including video broadcasts, written articles, news bulletins, and digital radio. Euronews also produces No Comment TV, a broadcast that includes images with no commentary to encourage viewers to form their own opinions about world events. In addition, almost all the features are available on mobile devices.
Is it any good?
Though this site wasn't created specifically for kids, it does provide viewers with an alternative news source to supplement mainstream media. Euronews attempts to present a different take on current events, which is increasingly important in an ever-shrinking, ever-connected world. Taking into consideration multiple perspectives and making comparisons between how events are represented by different news sources are valuable skills for kids to develop. For example, kids can read about a world event on both euronews and in the New York Times. What's also nice is that the language-translation feature could be beneficial to families with non-English speakers or kids who are trying to learn another language. The downsides are that the content can potentially be a bit dry -- news doesn't always interest everyone, and it may be difficult to gain a certain amount of perspective on why another country feels one way about a topic that Americans may feel completely different about. But for parents and kids who are looking for a different perspective on current events, as well as potential challenges to beliefs that could spur healthy debate in the home and at school, euronews could be a great source.
Explore, discuss, enjoy
Families can talk about what's happening around the world. Do you think other people in the world have the same perspective as you on certain issues? Is it important that they agree with you or disagree?
Families can make comparisons between how events are presented in euronews and mainstream American news sources such as the New York Times or CNN. Are these sources more or less accurate with their reporting?
This rating and review provided by Common Sense Media.
For more information, please visit www.commonsense.org
Houseparty Video Chat App: A parent's guide to safe usage and security concerns
Houseparty is a private video chat app available on iOS, Android, and Mac OS. The app's primary purpose is group video chatting, although users can also send text messages through the app.
Study: Social Media Making People Anti-Social, Jealous
Contrary to popular belief, studies show that social media often hampers effective communication and may lead to jealousy and unhappiness.
How do I report something on Facebook?
How do you report something you've seen on Facebook such as spam, hate speech, harassment, bullying, etc.