Website Review Feature Spotlight: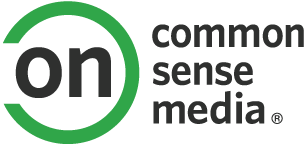 Common Sense Media says
Comprehensive math resource has customizable reward system.
QUALITY
LEARNING
What parents need to know
Parents need to know that GPALOVEMATH is a subscription-based teaching resource for kids from kindergarten through fifth grade. Kids start by taking a placement assessment, and then the program creates learning paths to match their skill levels. Animated videos and slide shows make up the lessons, and a learning coach provides hints and feedback along the way. A comprehensive parent dashboard is available for tracking progress, and a highly customizable reward system helps motivate kids to complete lessons and earn rewards. There's a social platform where kids can share and chat about what they learn with friends and family, but parents must approve all social connections and should monitor these discussions, as they're unmoderated.

Positive messages


Violence & scariness


Sex


Language


Consumerism


Drinking, drugs & smoking


Privacy & Safety

What Kids Can Learn

Kids can learn important math skills ranging from counting and basic addition to operations with fractions and decimals. Content is divided into three areas to help kids focus on particular skill sets: Operations and Algebraic Thinking; Number and Operations in Base Ten & Number and Operations – Fractions; and Measurement and Data & Geometry. After taking an optional placement test in each skill area, kids can begin with any of the three learning paths, and lessons are arranged in a recommended order. Each lesson includes instruction, practice, and a quiz, with accessible hints in the practice sections. GPALoveMath provides a well-rounded learning opportunity so kids can practice and assess what they've learned.
Whats it about?
GPALOVEMATH is designed for kids in kindergarten through fifth grade. It includes three main components: Learn, Engage, and Motivate. In the Learn section, kids complete lessons that include instruction, practice problems, and 15-question quizzes that are similar to the practice problems. In the Engage section, kids can send a friend code to connect with friends and family, allowing them to share their accomplishments and experiences with others. The Motivate section includes the rewards that kids can earn for their accomplishments.
Is it any good?
This is an excellent teaching resource that supports kids as they learn and give parents an opportunity to closely track progress. Each three-part lesson is comprehensive, providing instruction, practice, and assessment. Users earn points for completing quizzes, which accumulate and can be used to redeem rewards. Adults organize and customize this section, with options for using system-generated rewards or creating original rewards from scratch. Additionally, a comprehensive dashboard tracks kids' progress, and emails are sent to adults when kids complete lessons. There are so many features and tools that it can be overwhelming to get started, but video tutorials and built-in tips help.
The social platform is a fun way for kids to learn from each other and motivate others to reach goals. Adults must approve of any initial connections made, but then it's up to the adult to monitor conversations. The site also provides animated learning coaches that help kids struggling with concepts, but the voices sound robotic, which may be awkward and distracting at times. Though it would be nice to have an option for unlocking lessons so kids could start at any point within a learning path, completing lessons in order is a good way for more advanced kids to review important skills. Thanks to its engaging presentation, GPALOVEMATH could be the best way for your kids to learn or improve their math skills.
Explore, discuss, enjoy
Families can talk about the reward system. Can you figure out which rewards are most beneficial for kids?

Talk about any challenges kids have with the lessons. What makes these lessons so hard? Are some much easier?
This rating and review provided by Common Sense Media.
For more information, please visit www.commonsense.org
Houseparty Video Chat App: A parent's guide to safe usage and security concerns
Houseparty is a private video chat app available on iOS, Android, and Mac OS. The app's primary purpose is group video chatting, although users can also send text messages through the app.
Study: Social Media Making People Anti-Social, Jealous
Contrary to popular belief, studies show that social media often hampers effective communication and may lead to jealousy and unhappiness.
How do I report something on Facebook?
How do you report something you've seen on Facebook such as spam, hate speech, harassment, bullying, etc.