Website Review Feature Spotlight: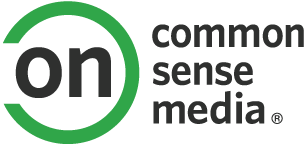 Common Sense Media says
Editing tool finds common errors, lacks any explanations.
QUALITY
LEARNING
What parents need to know
Parents need to know that Hemingway Editor is a great tool for writers of all ages to explore their writer's voice while becoming stronger writers. The site identifies common writing errors, such as difficult-to-read sentences and word usage that could be simplified. Though everyone can use this tool, parents should note that they may need to discuss what the editor fixes in case kids aren't familiar with why they shouldn't use passive voice or choose stronger verbs instead of adverbs.

Positive messages


Violence & scariness


Sex


Language


Consumerism


Drinking, drugs & smoking


Privacy & Safety

What Kids Can Learn

Kids can learn about simple ways to improve their writing. The site highlights common errors and helps readers become aware of simple fixes to improve readability. But kids must be urged to still follow their own writer's voice and know that they don't have to make every single change Hemingway Editor may offer. Because the site doesn't fully explain why some changes need to be made, it's harder for them to learn how to improve their writing. Writers who want to strengthen their craft should take a serious look at Hemingway Editor.
Whats it about?
HEMINGWAY EDITOR is a website (and an app) used to help writers identify ways to improve their writing. The site allows writers to write on it or copy and paste previously written pieces. Once turned onto editing mode, it will identify common writing mistakes. The writer doesn't need to heed all the advice provided, but the changes made to submissions can be used to think about one's writing and how to improve it in ways a user may not have thought about on her own.
Is it any good?
The site is designed to help improve writing, but if you're not aware of grammar or editing processes, you may walk away slightly confused. Hemingway Editor is easy to use: You can cut and paste your writing into the editor or write on the space provided on the site. The Editing mode color-codes aspects of a submission that need editing. It's helpful for young writers (especially teens) because it provides document information, such as how many paragraphs are included, along with the sentence, word, character, and letter counts. It even states how long it takes to read the piece of writing.
Hemingway Editor also gives a sense of readability, rating a submission with a grade level with which it would coincide. The largest problem, which hampers the effectiveness of the site, is that the editor only tells writers what to change, not why to change it. It's important that young writers not only edit and revise their writing but also know why they're changing things. Students who aren't well-versed in grammar rules may find themselves more confused about the edits provided than enlightened by them. As a result, Hemingway Editor is a decent tool to check how strong a completed written piece may be, but its lack of explanation keeps it from being the best site for budding writers.
Explore, discuss, enjoy
Families can talk about the editing and revision process of writing. Why is editing important? Can you see how accurate writing is important in everyday life?

Talk about developing your own writer's voice. Why is it important that your voice and perspective stand out in your writing? Why should it be unique to you?
This rating and review provided by Common Sense Media.
For more information, please visit www.commonsense.org
Houseparty Video Chat App: A parent's guide to safe usage and security concerns
Houseparty is a private video chat app available on iOS, Android, and Mac OS. The app's primary purpose is group video chatting, although users can also send text messages through the app.
Study: Social Media Making People Anti-Social, Jealous
Contrary to popular belief, studies show that social media often hampers effective communication and may lead to jealousy and unhappiness.
How do I report something on Facebook?
How do you report something you've seen on Facebook such as spam, hate speech, harassment, bullying, etc.