Website Review Feature Spotlight: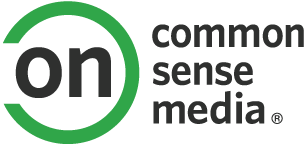 Common Sense Media says
Parental guidance best solution for kid-focused video site.
QUALITY
LEARNING
What parents need to know
Parents need to know that HooplaKidz is a video site designed to provide kid-friendly clips for viewers. Kids don't have to register to watch videos, but adults need to sign up to access the parent-related site tools. You can register using Facebook, Gmail, or another e-mail account. Although content on the site is safe and designed for preschoolers, parents should know that it's easy to click on links that can take users to the YouTube site, which can expose kids to inappropriate content (this is why the suggested age rating is much higher). There also are plenty of Google ads on video pages, and the on-site store sells site-related merchandise.

Positive messages


Violence & scariness


Sex


Language


Consumerism


Drinking, drugs & smoking


Privacy & Safety

What Kids Can Learn

Kids can learn about basic language and reading skills through videos, games, and other activities. Videos touch on the alphabet, rhyming, and numbers; words occasionally appear on the screen, so kids also can get reading practice. Science-experiment videos introduce weather concepts and the properties of substances such as water. Some activities encourage creativity by showing kids how to wrap gifts or make recipes. Parents may want to supervise kids' site usage to make sure they don't click over to YouTube or a site with less kid-friendly content. Overall, HooplaKidz provides useful instruction and practice for preschool-age kids.
Whats it about?
HOOPLAKIDZ primarily consists of videos, culled from popular YouTube children's channels and animated TV shows, plus a few games that stress memory skills and shape recognition. Site activities can help preschool-age kids learn basic language, reading, and science skills. Kids learn about numbers, letters, and other basic concepts; how-to clips also will show them how to follow instructions. After registering, parents can create playlists and set limits to ensure their child doesn't spend too much time on the site.
Is it any good?
HooplaKidz features a bunch of videos and a few games that can help preschoolers learn about basic reading, language, and science concepts. Many of the videos feature animation, singing, and other elements that up the fun factor. Parents who register also can take advantage of helpful extra tools, including a time-limitation option and the ability to create video playlists. Generally, the site content offers good learning experiences. Kids can recreate science experiments at home, follow along as characters explain letters and numbers, and work on logic skills in simple games. But not every video is educational. The site's nail art videos, for example, may encourage kids to be creative but won't help get them get ready to start school. Some Pozaman and other clips don't feature any sound -- or really much learning. (A few subtly touch on good practices, such as washing your hands, but others simply involve zany adventures.)
HooplaKidz is worth a look; at least some of the videos should interest kids, and they'll have a safe experience on the site. But the videos unfortunately feature pretty consistent advertising -- Google ads appear on-screen while kids play -- which parents may not be crazy about. Also, the site doesn't offer much information about what kids will learn in each video. Adding a brief written description or categorizing them by educational content would help parents pick the most appropriate options. It's a shame that the site doesn't go far enough with the learning, because HooplaKidz's presentation could have been a great introductory video site for kids that would entertain and teach them at the same time.
Explore, discuss, enjoy
Families can talk about why reading is important -- and fun. Is your child excited to be able to learn to read or to read longer books and stories?

Talk about how much time you should spend online. How much is too much, even if you're looking at sites about learning?

Discuss the importance of staying on a site parents have said is OK. Why should kids always ask before going to another, possibly unapproved website?
This rating and review provided by Common Sense Media.
For more information, please visit www.commonsense.org
Houseparty Video Chat App: A parent's guide to safe usage and security concerns
Houseparty is a private video chat app available on iOS, Android, and Mac OS. The app's primary purpose is group video chatting, although users can also send text messages through the app.
Study: Social Media Making People Anti-Social, Jealous
Contrary to popular belief, studies show that social media often hampers effective communication and may lead to jealousy and unhappiness.
How do I report something on Facebook?
How do you report something you've seen on Facebook such as spam, hate speech, harassment, bullying, etc.