Website Review Feature Spotlight: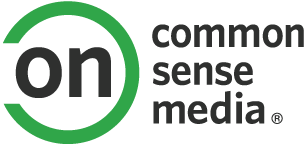 Common Sense Media says
Hundreds of learning activities build skills and confidence.
QUALITY
LEARNING
What parents need to know
Parents need to know that IXL is a comprehensive tool that provides math and language arts practice. Everyone can try the skill exercises for free, but they'll be limited to a small number of problems a day. You must be a member to get unlimited practice, tracking, awards, and certificates. Membership fees are $9.95/month or $79.95/year. Kids will need some guidance as to which math skills they should try. Parents can start with their kid's grade level, then use the reports tool to help identify which concepts to focus on. Pre-K and young kids will likely need support and verbal directions from a parent or teacher. Parents should note that an internet connection is required when using the app, and, to gain full access, an account must be created using an email address, a username, and a password. One account provides web and app access. The Android and Kindle versions only include the math curriculum.

Positive messages


Violence & scariness


Sex


Language


Consumerism


Drinking, drugs & smoking


Privacy & Safety

What Kids Can Learn

Kids can learn math and language arts skills that cover almost all the Common Core standards. Skill-practice activities are available stretching from pre-K to 12th grade for math and for grades 2 through 10 for language arts. Activity topics range from shapes and money all the way up to graphing equations, the Pythagorean theorem, alphabetizing, and Greek and Latin roots. IXL helps kids grow in academic skills and helps parents clearly track their own progress.
Whats it about?
IXL offers more than 4,000 practice modules on Common Core pre-K through precalculus math skills and on language arts skills for second- through 10th-graders. Kids repetitively practice one at a time, earning points, ribbons, and praise for correct answers, and they get step-by-step explanations for incorrect ones. Once kids reach 100 points for a skill, they earn a medal and a gameboard square. After registering on the developer's site, parents can access progress reports to evaluate kids' strengths and problem areas.
Is it any good?
This math and language site gives kids a chance to partake in independent practice and focus on areas where they need or want to improve. For example, at the sixth-grade level there are 292 types of math-skills-practice activities. Individual reports with item analysis, usage, and other information let parents get specific information to differentiate instruction for their child. The "Trouble Spot" report can be very useful in quickly identifying where kids are having a hard time and where they need extra help.
IXL's practice-and-drill approach may not thrill some kids. But the questions -- which range from basics such as counting to geometry's perpendicular bisector theorem and a range of grammar and vocabulary items -- offer a consistent progression; they increase in difficulty once kids reach the challenge mode. Kids also get detailed feedback if they answer incorrectly, along with the chance to continue with the same skill to try to apply what they've learned, which can greatly improve their comprehension of difficult concepts. Adding a virtual sketchpad and the ability to create student rosters directly in the app would be great. But overall, IXL is an impressive, comprehensive learning resource.
Explore, discuss, enjoy
Families can talk about ways to use the math skills they're practicing in the real world. When do we use addition in everyday life? How about algebra?
Talk to your kids about how practicing skills leads to confidence and accuracy. What is a skill you struggled to learn? How did you feel when you improved? What other skills would you like to improve?
This rating and review provided by Common Sense Media.
For more information, please visit www.commonsense.org
Houseparty Video Chat App: A parent's guide to safe usage and security concerns
Houseparty is a private video chat app available on iOS, Android, and Mac OS. The app's primary purpose is group video chatting, although users can also send text messages through the app.
Study: Social Media Making People Anti-Social, Jealous
Contrary to popular belief, studies show that social media often hampers effective communication and may lead to jealousy and unhappiness.
How do I report something on Facebook?
How do you report something you've seen on Facebook such as spam, hate speech, harassment, bullying, etc.