App Review Feature Spotlight:
Back
Animal Jam - Play Wild!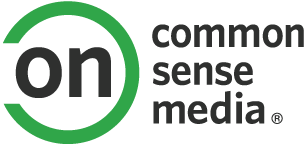 Price: Free
Common Sense Media says
Kid community to collect, customize, and chat, not learn.
QUALITY
LEARNING
What parents need to know
Parents need to know that Animal Jam – Play Wild! is an online, social world where kids can create and customize their own animal avatar, build and modify their den, play games, and explore a variety of locations with other kids from around the world. There are lots of in-app purchases available, and kids will want to buy since customization is a focus. Though parental controls let families disable purchases or chat features, they're pretty easy for kids as young as 6 or 7 to bypass. Though this is a mostly safe place for kids, know that the overall experience revolves around collecting, buying, and trading items. While the terms of service are very clear about profanity, bullying, and other abuse, and chat is moderated, some players have figured out how to use the chat system to be inappropriate. Also note that kids sometimes scam each other out of collected items, so parents may want to use the online interaction as an opportunity to talk about digital citizenship. Read the app's privacy policy to find out about the types of information collected and shared.

Ease of use


Violence & scariness


Sex


Language


Consumerism


Drinking, drugs & smoking


Privacy & Safety

What Kids Can Learn

Kids can learn a very limited amount of animal trivia and may pick up some lessons about interacting with others online. There are small pieces of animal trivia scattered throughout the playground-like world, which kids can tap to get a quick animal fact, very brief facts on each loading screen, and a location in the game with a small library of animal videos (all of which are available elsewhere on the Internet for free), but none of it promotes learning in a meaningful way. Also, kids sometimes scam each other through the trading mechanic, so while most of their interactions will be benign and fun, kids might learn that online interactions aren't always nice. This may be a reasonably fun game with opportunities for kids to be social, but the overwhelming message of Animal Jam - Play Wild! is one of consumerism, not animal awareness and conservation.
Whats it about?
ANIMAL JAM – PLAY WILD! is an online virtual community where kids can create and customize an animal character and interact with other players in an open world of adventure. They can play mini-games, attend timed social events, collect items, trade them, chat with other players, send private messages, and invite players to play games. Parents who set up an account can control the type of chat their kids can use -- preselected text or typing -- though only approved messages will be visible to others, and outright profanity results in an account suspension. Throughout the game world, there are a few animal facts provided by National Geographic, and there's a location where kids can watch animal videos.
Is it any good?
While the graphics and animations are great, the games and social interactions are limited, and the learning content is very trivial. There's no doubt that the app is well-made and most kids could spend many happy hours playing, so the question of quality is more about whether it's time well spent. In many ways it's only a virtual version of collecting toys, with real-world dollars attached to digital objects. Ultimately, there are better alternatives to the mini-games and social spaces and better (physical) alternatives to the collecting features. If there were more focus on animals and nature and less on earning things, the experience would be much richer for the target age.
This rating and review provided by Common Sense Media.
For more information, please visit www.commonsense.org
Houseparty Video Chat App: A parent's guide to safe usage and security concerns
Houseparty is a private video chat app available on iOS, Android, and Mac OS. The app's primary purpose is group video chatting, although users can also send text messages through the app.
Study: Social Media Making People Anti-Social, Jealous
Contrary to popular belief, studies show that social media often hampers effective communication and may lead to jealousy and unhappiness.
How do I report something on Facebook?
How do you report something you've seen on Facebook such as spam, hate speech, harassment, bullying, etc.