App Review Feature Spotlight: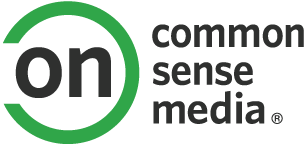 Price: $4.99
Common Sense Media says
Silly, outrageous sim with some cartoonish violence.
QUALITY
LEARNING
What parents need to know
Parents need to know that Goat Simulator is ... well, a simulation game about goats. There's all sorts of violence as the goat goes on a rampage, gets run over by cars, and falls from tremendous heights. But the game is all meant as a joke -- and the use of a ragdoll physics model makes the goat (and his victims) pretty indestructible and harmless. Parents should be aware that a patch was recently announced for the PC version of the game that will enable broad scale, MMO-like multiplayer. There's no date on this for the iOS/Android versions, but it's a safe assumption it's coming down the line.

Ease of use


Violence & scariness


Sex


Language


Consumerism


Drinking, drugs & smoking


Privacy & Safety

What Kids Can Learn

Whats it about?
There's really not much of a story in this simulation that started off as a spoof. As a goat, you'll run and prance around a town, head butting whatever you'd like and jumping from great heights, earning achievements along the way. Collecting items around the town will unlock "tall goat" (a giraffe) which does the same sort of things. Players control the goat with their thumb on the bottom left side of the screen, while jumping, head butting and initiating other actions on the bottom right.
Is it any good?
Odds are you're not expecting too serious of an experience in a game called Goat Simulator. And you'd be right. But that doesn't make the game any less fun. What started as a joke has become a phenomenon and while there's no story to this game and the controls are pretty terrible, it's still a title you can't put down if you're in the right frame of mind.
The downside, and it's a notable one, is that the mobile version of the game is significantly smaller than the PC version (which costs just $5 more). The small environment can be thoroughly explored in a fairly short time period. And while there's still plenty of fun in replaying the game in the same area, it'd be fun to explore new territory.
This rating and review provided by Common Sense Media.
For more information, please visit www.commonsense.org
Study: Social Media Making People Anti-Social, Jealous
Contrary to popular belief, studies show that social media often hampers effective communication and may lead to jealousy and unhappiness.
Humblebragging: The New Status Symbol
A new study from Harvard University describes 'humblebragging' - boasting about one's hectic life as a way to prove they are 'in demand' - as a new social phenomenon.
How do I report something on Facebook?
How do you report something you've seen on Facebook such as spam, hate speech, harassment, bullying, etc.