Website Review Feature Spotlight: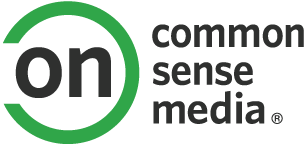 Common Sense Media says
Mostly free sheet music and lots of instrument resources.
QUALITY
LEARNING
What parents need to know

Parents need to know that 8notes.com is a website that offers free sheet music for more than 25 instruments. Kids don't have to register to view some parts of the site, including the guitar tuner, the chords chart, and the metronome. However, they'll need an account to download sheet music. Site visitors who haven't subscribed can view a list of registered site members, but you must be registered and logged in to send them a message through the site.

Positive messages


Violence & scariness


Sex


Language


Consumerism


Drinking, drugs & smoking


Privacy & Safety

What Kids Can Learn

Kids can learn music theory, terms, and other information to help them play an instrument. Theory lesson topics range from ledger lines to triads; kids also can view chord charts, scales, and other technical items. Musician biographies offer background on modern and classical artists. Kids can convert synthesized MIDI files to sheet music, which can help them understand music structure. 8notes.com has a fair amount of free sheet music, much of which includes helpful extras such as chord pattern information. Some tunes cost money, but there's plenty of free music and instruction to help budding musicians fine-tune their craft.

Whats it about?
8NOTES.COM offers free sheet music for more than 25 instruments. Kids also can access lessons on piano chords, drum beats, and other musical components from popular songs and music theory. Other tools and resources include an online guitar tuner and guitar and piano chord charts, which feature audio files so kids can hear chords before playing them. They also can read musician biographies spanning from Beethoven to Beyonce and look up terms in a musical glossary. A $20 annual subscription provides access to longer, more advanced pieces.

Is it any good?
8notes.com can connect kids to a solid music library that includes classical pieces and a few contemporary favorites. Kids will find a decent amount of traditional music; songs available through free piano sheet music, for example, range from "Happy Birthday" to Beethoven's "Moonlight Sonata." Songs also frequently include helpful supplementary items, such as a video that lets kids listen to the track before they play it and chord pattern information.

However, the additional information isn't consistent for each song. Adele's "Someone Like You," for example, includes a chord and song structure breakdown, whereas Tchaikovsky's "1812 Overture" description only includes a brief theme identification and composer background. The site says that more than three quarters of its sheet music, lessons, and jam tracks are free, but kids may be frustrated to find that many of the rock and pop sheet-music selections have to be purchased (only a half-dozen fairly obscure tunes are free). Still, the site's resources, including a nifty online guitar tuner and a metronome, can help kids hone their playing skills.
Explore, discuss, enjoy
Families can talk about how songs are made; songwriting involves several steps. Ask your child to compare that process to the steps used to complete a household task.
What is your child's favorite song? Musical taste involves someone's opinion.
Discuss how music can help you express feelings. Can your child identify the intent behind a song on the radio? What emotions does it seem to describe or convey?

This rating and review provided by Common Sense Media.
For more information, please visit www.commonsense.org
Houseparty Video Chat App: A parent's guide to safe usage and security concerns
Houseparty is a private video chat app available on iOS, Android, and Mac OS. The app's primary purpose is group video chatting, although users can also send text messages through the app.
Study: Social Media Making People Anti-Social, Jealous
Contrary to popular belief, studies show that social media often hampers effective communication and may lead to jealousy and unhappiness.
How do I report something on Facebook?
How do you report something you've seen on Facebook such as spam, hate speech, harassment, bullying, etc.