Website Review Feature Spotlight: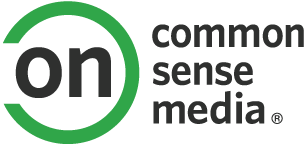 Common Sense Media says
Logic quizzes challenge, but navigation may stump.
QUALITY
LEARNING
What parents need to know
Parents need to know A+Click is a collection of totally free math quizzes for grades 1 through 12 emphasizing logic and problem-solving with no registration, ads, or distractions. Most questions require reading and interpretation, so the youngest among us will need some assistance. There's also a lot of content on the site, which is pretty easily searchable, but again, young mathematicians might need some help finding the right level of activity.


Positive messages


Violence & scariness


Sex


Language


Consumerism


Drinking, drugs & smoking


Privacy & Safety

What Kids Can Learn

Kids can learn to make inferences about logical math problems and understand the need to slow down, think, and doodle out solutions if need be. Since the site doesn't necessarily encourage taking your time, parents might want to signal the yellow light. Language skills also are key since kids must pay close attention to wording to avoid errors. A+Click quizzes offer depth and challenge, but added lessons about logic and problem-solving would really boost learning, and improved navigation would head off potential frustration.

Whats it about?
A+CLICK is a free website containing thousands of math and logic problems for kids grades 1-12. Kids select from an extensive grid of menus organized by grade or topic such as geometry, logic, everyday, and funny. After every set of five questions, the system prompts kids to click OK to move up to the next grade level or Cancel to continue at the same level. Feedback includes mild encouragement and brief explanations; a sidebar tracks correct and incorrect answers for each session; and cumulative statistics are a hidden click away. Kids must select a cryptic button or the home icon to exit. Content is available in iPad ebook form as well.

Is it any good?
A+Click quizzes kids quickly and efficiently with interesting logical challenges, but it's a bit rough in the usability department. The good: menu and question images are catchy and clear, and a spare design keeps kids focused on the question at hand. Although many questions cover basic skills, most have some sort of additional challenge like overlapping shapes, comparisons, or tricky wording. One applied question asks younger kids to determine larger sections of a slice of cantaloupe, while another, for high schoolers, requests the area of an hourglass-shape lake given measurements on an overlaid grid. Olympiad-level questions can be really thought-provoking: "Make 33 by using three 3s and any math operators. How many times do you use the plus sign (+) in the expression?" Whew!
With such great potential, it's too bad that statistics and a 20-questions-in-a-row challenge board are hard to find, and basic navigation is cryptic (select Cancel to continue? For real?). Although content is generally quite impressive, we found at least one mistake. It would be nice if younger kids had two chances to get it right, and a feature to review concepts before quizzes would be especially awesome.
Explore, discuss, enjoy
Test your own skills alongside your kids; everyone can learn together and see where their strengths lie.
Families can talk about problem-solving; why is it worth it to really think critically and work through a tricky problem? What big issues have been solved by creative thinking?
This rating and review provided by Common Sense Media.
For more information, please visit www.commonsense.org
Houseparty Video Chat App: A parent's guide to safe usage and security concerns
Houseparty is a private video chat app available on iOS, Android, and Mac OS. The app's primary purpose is group video chatting, although users can also send text messages through the app.
Study: Social Media Making People Anti-Social, Jealous
Contrary to popular belief, studies show that social media often hampers effective communication and may lead to jealousy and unhappiness.
How do I report something on Facebook?
How do you report something you've seen on Facebook such as spam, hate speech, harassment, bullying, etc.