Website Review Feature Spotlight: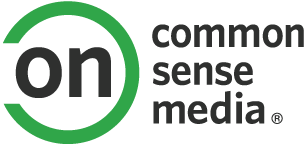 Common Sense Media says
Celebs and shopping dominate fun but shallow teen site.
QUALITY
LEARNING
What parents need to know
Parents need to know that this ad-heavy site encompasses entertainment news, social networking, and lots of shopping -- there's an online store that sells clothes and accessories. The celebrity and fashion content is generally OK for pre-teens, but bad language and sexual topics sometimes pop up on the message boards. The site's tone can be a bit obnoxious in spots.

Positive messages


Violence & scariness


Sex


Language


Consumerism


Drinking, drugs & smoking


Privacy & Safety

What Kids Can Learn

Whats it about?
Fashion and gossip take center stage at ALLOY, an entertainment site created by the media and marketing giant of the same name. (The company produces teen-targeted books, magazines, movies, and more.) Interactive features like polls, quizzes, and games put a multimedia spin on traditional teen-mag topics like style, relationships, and horoscopes. Users can create profiles, find friends, and discuss issues on the message boards. There's also an online store that sells clothes and accessories.
Is it any good?
Packed with content, Alloy could keep some teens entertained for hours with its interactive elements and endless stream of celebrity gossip and fashion features. That said, it's a pretty shallow site that's sometimes too snarky for its own good. "Oh No She Didn't!" rips on unsuspecting strangers who've allegedly committed crimes of fashion and encourages readers to weigh in on a scale from "eww" to "of course." The entertainment features -- including interviews with both A-listers and up-and-coming artists -- are a better option.
Explore, discuss, enjoy
Families can talk about the features that focus on "bad" fashion. Who decides what's "in" or "out?" What would you do if you liked something that wasn't in style or that your friends said wasn't cool? Where's the line between harmless fun and mean-girl behavior when it comes to evaluating style choices? Read our tips for battling stereotypes.
This rating and review provided by Common Sense Media.
For more information, please visit www.commonsense.org
Houseparty Video Chat App: A parent's guide to safe usage and security concerns
Houseparty is a private video chat app available on iOS, Android, and Mac OS. The app's primary purpose is group video chatting, although users can also send text messages through the app.
Study: Social Media Making People Anti-Social, Jealous
Contrary to popular belief, studies show that social media often hampers effective communication and may lead to jealousy and unhappiness.
How do I report something on Facebook?
How do you report something you've seen on Facebook such as spam, hate speech, harassment, bullying, etc.