App Review Feature Spotlight:
Takaisin
Amino - Communities, Chat, Forums, and Groups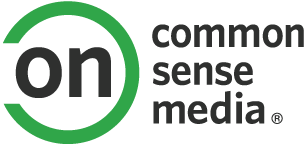 Price: Free
Common Sense Media says
Social-networking communities work best for teens.
QUALITY
LEARNING
What parents need to know
Parents need to know that Amino - Communities, Chat, Forums, and Groups is an app that lets users join online communities related to anime, gaming, books, and more. This app lets users explore all available Amino communities and create their own groups; there are also other community-specific apps from the same developer, such as Poké Amino. While the communities are predominantly positive, bad language, violent references, and sexual themes crop up throughout, making this a potentially iffy choice for young teens. Also, you can easily browse users and follow them, and it's not clear that users can opt out of such public searches. You can review the app's privacy policy here.

Ease of use


Violence & scariness


Sex


Language


Consumerism


Drinking, drugs & smoking


Privacy & Safety

What Kids Can Learn

Whats it about?
AMINO - COMMUNITIES, CHAT, FORUMS, AND GROUPS is an app that lets users access and contribute to communities about a range of subjects, including bands, books, genres, and activities. The communities around gaming, anime, K-pop, and horror are especially active, and users can join or create as many communities as they like. When users create an account and log in for the first time, they can browse a range of suggested communities and use the "Explore" tab to browse lists of communities curated by users and organized by subjects, such as music, technology, video games, and sports. When you tap a community, you can view its description, community guidelines, and the number of registered users in that group. Once you tap "Join Community," you can browse members' posts on the Front Page, check out posts from users you're following, and join or create public chats on a variety of conversation topics. You can add posts to your Favorites and share your Favorites through the Catalog feature, which lets users collect and organize related content for their own use or for others to browse. You can also follow individual users and other users can elect to follow you.
Is it any good?
Equal parts internet chat room, social media platform, and fan art gallery, this network is a place for fans to share about the things they love, but there are privacy concerns and iffy content. Nicely, each community has its own guidelines that encourage users to be supportive and to keep their language clean, and most users abide by these standards. It's exciting for teens for find or even create a community focused on media or topics they love, and the language within the app invites users to "demonstrate your knowledge" and "join the conversation." However, there are definitely some privacy concerns here: You can follow users at will and others can follow you, and posting in a public community makes your post visible to any other user in that community. You can create closed communities, but teens will more likely gravitate toward the more established, more active existing groups. Also, it can be hard to navigate at first, so it's not initially super easy to fully jump in, but teens will get the hang of it with some practice. Ultimately, with some smart digital citizenship skills in place, teens can find a lively, positive digital space to connect with like-minded enthusiasts from around the world.
This rating and review provided by Common Sense Media.
For more information, please visit www.commonsense.org
Houseparty Video Chat App: A parent's guide to safe usage and security concerns
Houseparty is a private video chat app available on iOS, Android, and Mac OS. The app's primary purpose is group video chatting, although users can also send text messages through the app.
Study: Social Media Making People Anti-Social, Jealous
Contrary to popular belief, studies show that social media often hampers effective communication and may lead to jealousy and unhappiness.
How do I report something on Facebook?
How do you report something you've seen on Facebook such as spam, hate speech, harassment, bullying, etc.