App Review Feature Spotlight:
Vissza
ABCmouse.com - Early Learning Academy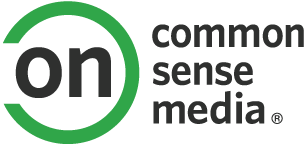 Price: Free - $79.99
Common Sense Media says
Very busy learning world offers full preschool curriculum.
QUALITY
LEARNING
What parents need to know
Parents need to know that ABCmouse.com - Early Learning Academy is the companion app to the subscription-based ABCmouse.com, a website that offers a comprehensive preschool curriculum for 2- to 6-year-olds. Families with a Web subscription can use their same account on the app, or you can sign up within the app. Each account can track up to three users. Kids earn tickets for completing activities and can redeem those in-app for items for their virtual bedroom, aquarium, and pets.

Ease of use


Violence & scariness


Sex


Language


Consumerism


Drinking, drugs & smoking


Privacy & Safety

What Kids Can Learn

Kids can learn a full range of preschool academic skills including early reading, letter formation, numbers, shapes, and colors. They'll also learn interesting facts about animals in the zoo and on farms. Every activity includes a learning objective, and the video tutorial for parents assures parents that even if kids only want to work on one type of activity -- puzzles, coloring, etc. -- they're still learning. Curriculum can be customized by age for kids 2 to 6, growing with kids as they learn. ABCmouse.com - Early Learning Academy covers all the academic skills kids need to transition into kindergarten.
Whats it about?
Kids explore different activities in the virtual world of ABCMOUSE.COM - EARLY LEARNING ENVIRONMENT; places to visit include a classroom, zoo, farm, and map. Kids can go directly to the day's featured or new activities, or they can work through a learning path that features five activities for their level. Kids can learn letter and number skills as well as animal facts through simple games, books, puzzles, and coloring pages. Fun stuff includes customizing an avatar, choosing a pet hamster and an aquarium, and shopping using tickets earned in the activities.
Is it any good?
The content seems almost endless, and kids will discover solid new learning activities every time they play, but there's so much it's almost overwhelming. At every point of play, preschoolers are presented with multiple options: learning path, classroom, zoo, map, farm, songs, and featured activities. There are even more choices within each of those categories. Even the rewards are overwhelming, with options to buy items for your avatar, room, hamster, or aquarium plus the option to count tickets earned that day by ones, twos, fives, or tens. The curriculum, though, is excellent, and there's a lot of bang for your buck. Parents also can customize kids' learning level, time allowed in-app, and more, creating a highly customized learning experience.
This rating and review provided by Common Sense Media.
For more information, please visit www.commonsense.org
Houseparty Video Chat App: A parent's guide to safe usage and security concerns
Houseparty is a private video chat app available on iOS, Android, and Mac OS. The app's primary purpose is group video chatting, although users can also send text messages through the app.
Study: Social Media Making People Anti-Social, Jealous
Contrary to popular belief, studies show that social media often hampers effective communication and may lead to jealousy and unhappiness.
How do I report something on Facebook?
How do you report something you've seen on Facebook such as spam, hate speech, harassment, bullying, etc.