App Review Feature Spotlight: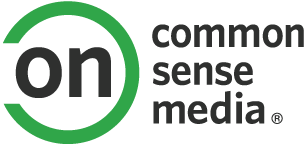 Price: Free
Common Sense Media says
Blatant Frozen rip-off is inappropriate for small kids.
QUALITY
LEARNING
What parents need to know
Parents need to know that although Anna Giving Birth might seem like a continuation of Frozen, it's a strange, blatant attempt to cash in on the movie's fame. The app likely will prompt younger kids to ask about how Anna got pregnant and could horrify and confuse them, as they're instructed to cut her stomach open during a C-section. It also contains streaming ads that you can't skip or control. This isn't an app for the younger fans of the movie, and it has questionable value for older ones.

Ease of use


Violence & scariness


Sex


Language


Consumerism


Drinking, drugs & smoking


Privacy & Safety

What Kids Can Learn

Whats it about?
In ANNA GIVING BIRTH, you'll have to sedate and perform a C-section on a pregnant character who looks strikingly like Frozen's Anna, who's married here (we presume) to a character who's a dead ringer for Kristoff. After an arrow directs you to use a heart monitor, you'll drag it over Anna's belly to hear her baby's heartbeat. When a heart icon is fully filled, an arrow will direct you to a syringe; an "x" on Anna's arm marks the spot, and you click on the plunger. When Anna is asleep, you'll follow the magic arrow and use various tools to freeze her belly, cut her stomach (the cut is a hot pink line), and magic away her incision (there's no blood). Floating hands then whisk the baby away to be weighed and swaddled. There's no variation or goal to the game, as each action can only result in one outcome.
Is it any good?
Anna Giving Birth isn't just bad, it's terrible. It will appeal to young kids still locked in Frozen-mania but is entirely inappropriate for them. Although tweens may be better able to handle the content, it still has little value. There's nothing original about this game, from the blatantly stolen characters to the Kenny G-inspired soundtrack. If it manages to withstand a certain cease-and-desist order by Disney attorneys, it will hopefully be quickly forgotten.
This rating and review provided by Common Sense Media.
For more information, please visit www.commonsense.org
Houseparty Video Chat App: A parent's guide to safe usage and security concerns
Houseparty is a private video chat app available on iOS, Android, and Mac OS. The app's primary purpose is group video chatting, although users can also send text messages through the app.
Study: Social Media Making People Anti-Social, Jealous
Contrary to popular belief, studies show that social media often hampers effective communication and may lead to jealousy and unhappiness.
How do I report something on Facebook?
How do you report something you've seen on Facebook such as spam, hate speech, harassment, bullying, etc.