App Review Feature Spotlight:
Vissza
Baby Airlines - Airport City Adventures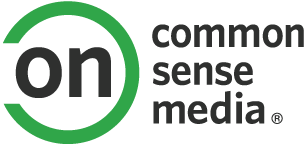 Price: Free - $4.99
Common Sense Media says
Freemium airport game includes frequent inappropriate ads.
QUALITY
LEARNING
What parents need to know
Parents need to know that Baby Airplanes - Airport City Adventures is a freemium app, offered for free with options for in-app purchases, that can include advertising inappropriate for the age range of kids the game targets. To unlock free content, such as additional colors for planes, kids must watch video ads that can include graphic excerpts from shows such as The Walking Dead and True Blood. Ads can be removed for $0.99, but even then, additional purchases are required to unlock all the content, with the fully unlocked, ad-free app totaling $4.99. Without the ads, the game is a reasonably fun exploration of air travel for younger kids.

Ease of use


Violence & scariness


Sex


Language


Consumerism


Drinking, drugs & smoking


Privacy & Safety

What Kids Can Learn

Kids can learn critical-thinking skills and develop their problem-solving abilities through role play. Different activities work on preschool-level thinking skills such as sorting items found in the plane into the recycle bin or into the Lost and Found box or connecting cables by matching colors. Kids are having fun and learning as they play. The activities don't go into much depth or increase in challenge as kids play, though. Overall, Baby Airlines - Airport City Adventures is a preschool-friendly game mostly focused on fun and exploration -- which is how kids learn -- but with little room for creativity or challenge.
Whats it about?
BABY AIRLINES - AIRPORT CITY ADVENTURES lets kids role-play working at an airport, doing jobs that require quite a lot of maintenance and cleaning up. They can work on the plane's exterior in the "Body Shop," painting it and adding accessories. They can fix the plane's mechanics in the "Fix the Plane" shop, and do maintenance of the cockpit in the "Flight Simulator." Then they can shop in the "Duty Free" shop and clean the plane before passengers board. More airport features -- the "Control Tower," "Lost & Found," "X-Ray," and "Check-In" require an in-app purchase to unlock.
Is it any good?
Once the ads are removed, Baby Airlines - Airport City Adventures is a pretty fun role-playing game for kids, though it quickly becomes repetitive once kids have visited each of the stops in the airport and is much more focused on tidying up than flying. Parents will have to unlock the Control Tower for kids to do any actual flying, and even then, it's the same experience over and over in each of the buildings at the airport. This ad-driven game can get quite pricey quickly but doesn't offer much content for the price.
This rating and review provided by Common Sense Media.
For more information, please visit www.commonsense.org
Houseparty Video Chat App: A parent's guide to safe usage and security concerns
Houseparty is a private video chat app available on iOS, Android, and Mac OS. The app's primary purpose is group video chatting, although users can also send text messages through the app.
Study: Social Media Making People Anti-Social, Jealous
Contrary to popular belief, studies show that social media often hampers effective communication and may lead to jealousy and unhappiness.
How do I report something on Facebook?
How do you report something you've seen on Facebook such as spam, hate speech, harassment, bullying, etc.