App Review Feature Spotlight:
Vissza
Adventure Time Game Wizard - Draw Your Own Adventure Time Games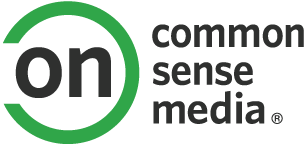 Price: $4.99
Common Sense Media says
Fun mix of platform creation and arcade play.
QUALITY
LEARNING
What parents need to know
Parents need to know that Adventure Time Game Wizard – Draw Your Own Adventure Time Games is a game hosted by Cartoon Network's Finn and Jake that encourages kids to draw and create their own adventure worlds. Kids can play in classic Adventure mode, draw their own worlds in Create mode, or share their games and enjoy others' creations in Arcade mode. The controls may take some getting used to for newer gamers, so parents may need to help to avoid possible frustration. The game involves mild cartoon violence (sword fighting and slashing objects) and occasional rude conversations (Jake calls someone a "jerk," for example), but it's typical of the TV show, Adventure Time, that inspired the app. Other apps and products are advertised in the Parents Only section, which can easily be accessed by entering a set of spelled-out numbers.

Ease of use


Violence & scariness


Sex


Language


Consumerism


Drinking, drugs & smoking


Privacy & Safety

What Kids Can Learn

Kids can learn game strategy and, more impressively, how to create their own adventure levels -- no coding required. They can either use in-app features like swiping and tapping, or they can draw paper-and-pencil sketches on printable grids and scan them in using the device's camera. Kids will enjoy seeing their creations in action and sharing them with the community in Arcade mode, where they can learn what works and what doesn't. Adventure Time Game Wizard - Draw Your Own Adventure Time Games inspires creativity and empowers kids to choose their own game-play mode and share their creations.
Whats it about?
Finn and Jake find a magic book, allowing Finn to sketch himself. This is where the adventure of ADVENTURE TIME GAME WIZARD – DRAW YOUR OWN ADVENTURE TIME GAMES begins, as the charming pair talks kids through a tutorial and then sets them loose to battle enemies, including the Doodle Wizard. The app offers a typical gaming platform, with obstacles, coins, and bonuses. Kids can choose the type of controls they want to use. This all occurs in Adventure mode and is quite fun, especially for fans of the Adventure Time TV series. But the most appealing part of the app is the Create mode, where kids can design their own game levels and share them in Arcade mode. Creation takes time and patience, whether you're using the in-app method of swiping and tapping or the paper-and-pencil method, which allows kids to scan their creations. There are constant prompts for kids to join Game Center, although it's not required in order to play.
Is it any good?
Adventure Time Game Wizard – Draw Your Own Adventure Time Games has some issues with lag time and occasional crashes, which will hopefully be resolved quickly, but overall it's an innovative, well-rounded game that offers kids a unique opportunity to create and share their own game levels. There are many chances for kids to earn coins and use them to purchase add-ons like power-ups, new themes, level colors, and evil guys. The game controls can be a little frustrating at times, but most kids should ease into it after a few rounds. While the sticker price may seem a little high, the Create mode alone is worth it.
This rating and review provided by Common Sense Media.
For more information, please visit www.commonsense.org
Houseparty Video Chat App: A parent's guide to safe usage and security concerns
Houseparty is a private video chat app available on iOS, Android, and Mac OS. The app's primary purpose is group video chatting, although users can also send text messages through the app.
Study: Social Media Making People Anti-Social, Jealous
Contrary to popular belief, studies show that social media often hampers effective communication and may lead to jealousy and unhappiness.
How do I report something on Facebook?
How do you report something you've seen on Facebook such as spam, hate speech, harassment, bullying, etc.