App Review Feature Spotlight: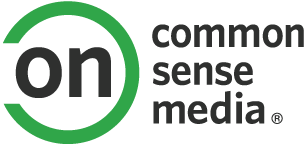 Price: Free (with in-app purchases)
Common Sense Media says
New take on app classic features pink bird, new abilities.
QUALITY
LEARNING
What parents need to know
Parents need to know that Angry Birds Stella is the latest in the long-running app series, this time featuring pink, female bird Stella. Although the mechanics of the game are very similar to previous installments, the characters have new abilities, which adds some diversity. The physics puzzles the series is known for are on display, but there is a bit more commercialism this time, as interstitial ads appear and in-game currency lets players buy new birds or buy their way into additional levels.

Ease of use


Violence & scariness


Sex


Language


Consumerism


Drinking, drugs & smoking


Privacy & Safety

What Kids Can Learn

Kids can learn a little about physics, logic, and strategy as they figure out the best ways to solve the game's puzzles. Players need to analyze each tower and evaluate their birds' abilities before setting out to demolish structures in as efficient a manner as possible. Kids also can use momentum to make objects slam into each other and cause destructive chain reactions. Angry Birds Stella lets kids observe real-world physics concepts through hands-on, trial-and-error puzzle solving.
Whats it about?
Kids drag and tap a finger on the screen to aim and launch birds out of a giant slingshot to collapse structures and destroy the pigs that are hidden on and inside them, as they've done many times before. By observing how the birds behave in flight, players learn how gravity and momentum affect objects in motion. Players can retry a level as many times as they want without penalty, leaving them free to experiment with different strategies until they've mastered the level. The birds have different abilities this time around, though, such as being able to pinpoint where they will land mid-flight and angle off obstacles.
Is it any good?
There's no avoiding the fact that Angry Birds is getting a bit long in the beak. The onetime sensation is still plenty of fun -- and Rovio has done a decent job of shaking up the formula here -- but the addictive qualities of the first few games in the series aren't present in ANGRY BIRDS STELLA. The new abilities of the birds are nice, and the commercial aspects aren't played up too heavily, but it's not a game you can't put down. Instead, it's a game you play for a bit but don't feel a compelling need to return to.
That's no fault of the game itself -- and true Angry Birds fanatics might disagree -- but after so many iterations of the franchise, it's beginning to feel like it's running out of magic.
This rating and review provided by Common Sense Media.
For more information, please visit www.commonsense.org
Houseparty Video Chat App: A parent's guide to safe usage and security concerns
Houseparty is a private video chat app available on iOS, Android, and Mac OS. The app's primary purpose is group video chatting, although users can also send text messages through the app.
Study: Social Media Making People Anti-Social, Jealous
Contrary to popular belief, studies show that social media often hampers effective communication and may lead to jealousy and unhappiness.
How do I report something on Facebook?
How do you report something you've seen on Facebook such as spam, hate speech, harassment, bullying, etc.