App Review Feature Spotlight:
Vissza
Adventures of Poco Eco - Lost Sounds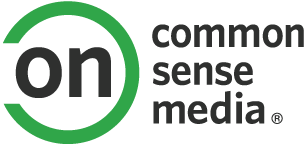 Price: $2.99
Common Sense Media says
A meditative musical journey through a lush neon wonderland.
QUALITY
LEARNING
What parents need to know
Parents need to know that Adventures of Poco Eco - Lost Sounds is a tap-to-navigate adventure game with some straightforward puzzles, a gorgeous electronic soundtrack, and lush visuals. The characters are all whimsical cartoon beings, and the world is a neon wonderland, with plenty of peaceful environments to explore. There's no violence or heavy action, just a slow-paced, meditative, musical journey. Read the app's privacy policy to find out about the types of information collected and shared.

Ease of use


Violence & scariness


Sex


Language


Consumerism


Drinking, drugs & smoking


Privacy & Safety

What Kids Can Learn

Whats it about?
ADVENTURES OF POCO ECO - LOST SOUNDS is an adventure game in a beautiful fantasy world filled with musical elements and mystical characters. Players control Poco, a lone explorer who travels the land to recover sounds and save the world from ominous subwaves. Simply tapping to move and play sounds and pressing buttons and switches to move platforms, kids can navigate through the puzzles. Since the whole game is actually an immersive musical album by iamyank, and the soundtrack can be accessed on its own inside the game any time, there's a clear focus on music and sounds throughout.
Is it any good?
A wonderful, relaxing journey, this gentle puzzler is an antidote to loud, frantic battles and endless crafting. The music is beautiful, the scenery is gorgeous, and the puzzles are just challenging enough. Some kids might not get into it, since it's such a departure from typical action-packed kids' games, but that's part of its beauty. It could be a little longer, the controls could be a little more precise, and the world could be a little more interactive, but ultimately these take little away from the low-key, ambient magic that makes it such a delight.
This rating and review provided by Common Sense Media.
For more information, please visit www.commonsense.org
Houseparty Video Chat App: A parent's guide to safe usage and security concerns
Houseparty is a private video chat app available on iOS, Android, and Mac OS. The app's primary purpose is group video chatting, although users can also send text messages through the app.
Study: Social Media Making People Anti-Social, Jealous
Contrary to popular belief, studies show that social media often hampers effective communication and may lead to jealousy and unhappiness.
How do I report something on Facebook?
How do you report something you've seen on Facebook such as spam, hate speech, harassment, bullying, etc.