App Review Feature Spotlight: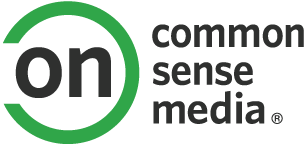 Price: Free
Common Sense Media says
Still angry but more ads in movie promo pinball game.
QUALITY
LEARNING
What parents need to know
Parents need to know that Angry Birds Action! is a pinball-like arcade game that heavily promotes the Angry Birds Movie and other products, including McDonald's Happy Meals, other movies, and in-app purchases. Described as "pinball meets anger," the main gameplay here looks different than the original Angry Birds but is similar in its point-and-shoot physics. This game -- featuring cute birds knocking stuff down to rescue eggs -- is easy to play. But kids can just as easily get sucked into the ads and extras, such as cartoon clips mixed in with movie promos, "BirdCodes" to enter from Angry Birds products, and links to social networking and other out-of-app sites. Read the app's privacy policy to find out about the types of information collected and shared.

Ease of use


Violence & scariness


Sex


Language


Consumerism


Drinking, drugs & smoking


Privacy & Safety

What Kids Can Learn

Whats it about?
To play ANGRY BIRDS ACTION! players still slingshot a bird toward the targets, which are usually eggs that the bird's trying to "rescue." Release the bird and watch as it knocks objects over, blows up bombs, or ricochets off of the pinball-like objects. Once the egg is "rescued," the bird moves onto the next screen. After three rounds, the level is complete. Throughout the game, players are rewarded with points, powerups that make the birds move faster, and more. If players use all the birds available without hitting all of the targets, they have to start again. If birds are out of energy, kids will have to pay gems, wait as a timer runs down, or pay real money to continue. Players can also watch featured cartoons and video ads, connect to Facebook and use BirdCodes for extra content.
Is it any good?
Though it's a fun game, the overwhelming amount of ads, movie promos, and direct links that take kids out of the app and onto websites, make this app a less-than-ideal choice for kids. At the time of review, there's even a countdown to the movie's opening day in the corner of the main game screen. There's no doubt that the Angry Birds franchise is doing some innovative stuff, like linking content to "BirdCodes" that kids can get on other products or at the movie for more content, adding related short cartoons, and including extra characters from the movie. Unfortunately, all of the innovation is about marketing to kids through pop-up ads, video ads to earn rewards, and related content. In the end, the fun arcade game and the cute characters at the center of this app are crashed into, bowled over, and blown up -- in true Angry Birds style -- by the aggressive marketing.
This rating and review provided by Common Sense Media.
For more information, please visit www.commonsense.org
Houseparty Video Chat App: A parent's guide to safe usage and security concerns
Houseparty is a private video chat app available on iOS, Android, and Mac OS. The app's primary purpose is group video chatting, although users can also send text messages through the app.
Study: Social Media Making People Anti-Social, Jealous
Contrary to popular belief, studies show that social media often hampers effective communication and may lead to jealousy and unhappiness.
How do I report something on Facebook?
How do you report something you've seen on Facebook such as spam, hate speech, harassment, bullying, etc.