App Review Feature Spotlight:
Vissza
Assassin's Creed Identity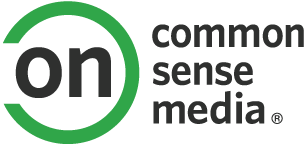 Price: $4.99
Common Sense Media says
Gory RPG entry into the series marred by awful controls.
QUALITY
LEARNING
What parents need to know
Parents need to know that Assassin's Creed Identity is an action role-playing game set in the Italian Renaissance where players control a stealthy killer executing contracts against various foes and collecting loot to evolve into an efficient and ruthless hit man. It features the same parkour-style, wall-climbing, roof-running, hay-bale-jumping action as the rest of the entries in the wildly popular franchise, and it features gory, slow-motion death animations and brutal combat. While the game does make occasional historical references, it's not nearly as immersive, researched, and story-driven as others in the series. Instead it focuses on RPG character-building and inventory management. The game does have some social features and requires an Internet connection at all times, so be sure to check out the privacy policy to see what this means for your family.

Ease of use


Violence & scariness


Sex


Language


Consumerism


Drinking, drugs & smoking


Privacy & Safety

What Kids Can Learn

Whats it about?
ASSASSIN'S CREED IDENTITY is a game about killing people against the historic backdrop of the Italian Renaissance. Designed as the first action RPG version of the extremely popular Assassin's Creed games, this entry lets players build, customize, and level up their characters with extensive special attacks, power-ups, and plenty of gear. As such, there's not much of a story, only a series of loosely connected missions. In each, players use the tried-and-true Assassin's Creed gameplay to leap across roofs, scale walls, and hide among crowds to go incognito in between kills. Missions grant rewards, but if that's not fast enough, players can use real-world dollars or in-game coins to buy better loot in the shop. Social features let friends join in on missions for co-op gameplay.
Is it any good?
Unfortunately, this installment might be the weakest of the games in the franchise, owing mostly to the constraints of the mobile platform. Touch controls simply don't work for the fast-paced acrobatics and precision combat controls, and the game's complicated menus are tremendously difficult to navigate. The game does support peripheral controls for your device, which may improve the experience considerably. Still, much of the charm of the Assassin's Creed games is their rich historical backdrops and fanciful manipulations of real-world figures and places, all driven by fascinating, science-fiction-influenced stories, and very little of that is present in this version. Overall, the game feels like a grind for loot, and most players will likely tire of its tedious missions fairly quickly.
This rating and review provided by Common Sense Media.
For more information, please visit www.commonsense.org
Houseparty Video Chat App: A parent's guide to safe usage and security concerns
Houseparty is a private video chat app available on iOS, Android, and Mac OS. The app's primary purpose is group video chatting, although users can also send text messages through the app.
Study: Social Media Making People Anti-Social, Jealous
Contrary to popular belief, studies show that social media often hampers effective communication and may lead to jealousy and unhappiness.
How do I report something on Facebook?
How do you report something you've seen on Facebook such as spam, hate speech, harassment, bullying, etc.