App Review Feature Spotlight: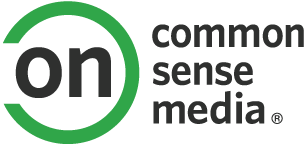 Price: $4.99
Common Sense Media says
Violent, intriguing first person perspective of revolution.
QUALITY
LEARNING
What parents need to know
Parents need to know that 1979 Revolution is the mobile version of the computer game that tells the gripping and sometimes violent story of the time surrounding the 1979 Iranian revolution through personal viewpoints. Because it includes many scenes of violence, including torture, murder, and weapons, it's best for older teens. Also, the mobile version's controls are occasionally glitchy, which can affect game play. Parents may want to play through the game before having their older kids play, and then discuss the themes, events, and cultural topics that come up as their kids play through. At the time of review, no privacy policy is available.

Ease of use


Violence & scariness


Sex


Language


Consumerism


Drinking, drugs & smoking


Privacy & Safety

What Kids Can Learn

Kids can learn about Iran's history, empathize with the various people involved in the revolution, and get a sense of what the ramifications of this type of conflict can be. More depth is needed for a full picture of the revolution and the Iranian people and their culture, but this game provides an intriguing starting point.
Whats it about?
Right from the start in 1979 REVOLUTION, players are thrust into the action of the chaotic time before and after the 1979 Iranian revolution to overthrow the pro-Western Shah. In this interactive story, you claim to just be a photographer, but your friends and family are involved in the demonstrations and politics, and since you're connected to them you become involved, too. You've been sent a bunch of pictures of the revolution, and are then caught by police and put in Evin Prison where you're interrogated where your captors try to trick you into giving up your friends. The story then jumps back in time to just before the revolution. Now, you are with a friend, watching a crowd demonstrating for a change in government. Throughout the game, you spend time with friends and family, taking photos of items and events, and walking through the streets filled with activity and demonstrations, with all your photos getting recorded in the game encyclopedia.
This encyclopedia helps players learn about the cultural aspects of the Iranian people and the revolution, including such topics as the tradition of offering and drinking tea, receiving gold coins on your wedding day, political posters, and important people and places in history. It's also where you can compare your game photos with actual photos taken at the time, deepening the experience. A combination of video and interactive scenes, the game occasionally lets you quickly choose a course of action or piece of dialogue, and more active scenes let you dodge and jump. If your character dies, you can retry that scene. Also, since the game has three profile saves, players can try out different options.
Is it any good?
An immersive experience, this game allows players to experience a snapshot of what it was like in Iran surrounding the revolution, but it's not just blood, violence, and demonstrations. Learning about the Iranian culture through the conversations and encyclopedia helps integrate kids' knowledge of the violent revolution and the human side to the story.The real appeal of the game is that it puts players in the shoes of a person in the midst of conflict and strife. You see how families can get caught up on opposite sides of the issues, and it's rarely clear what the "right" answer is. Sometimes it doesn't even matter what you choose. And, as with reality, the lines between right and which wrong are blurred and distorted, challenging players to make difficult choices. The game's content is based on actual people and events, and is based on first-person accounts though there is some controversy around the story it tells. Though the animation of the game is a bit stiff, it isn't too distracting, but many of the voices are very quiet and the text that pops up on the screen is a little haphazard. Subtitles are small, and it's hard to tell where you're supposed to look, with text disappearing faster than you can read it. The game also doesn't have much built-in help, except occasional notices about what you're supposed to do. You just have to wander, or tap things, or look around. There's a time limit on many options, and it's easy to not respond in time. The mobile version also seems to have some control glitches, so that tapping or swiping doesn't always register, which can cause your character to die. Despite its flaws, this type of game introduces an exciting way to blend gaming and historical learning in a seamless and immersive world.
This rating and review provided by Common Sense Media.
For more information, please visit www.commonsense.org
Houseparty Video Chat App: A parent's guide to safe usage and security concerns
Houseparty is a private video chat app available on iOS, Android, and Mac OS. The app's primary purpose is group video chatting, although users can also send text messages through the app.
Study: Social Media Making People Anti-Social, Jealous
Contrary to popular belief, studies show that social media often hampers effective communication and may lead to jealousy and unhappiness.
How do I report something on Facebook?
How do you report something you've seen on Facebook such as spam, hate speech, harassment, bullying, etc.