App Review Feature Spotlight: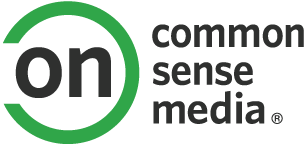 Price: Free
Common Sense Media says
Super slide show tool inspires creativity; watch privacy.
QUALITY
LEARNING
What parents need to know
Parents need to know that Adobe Voice is an easy-to-use tool for creating voice-narrated slide shows using clip art or personal images. Teens can add backgrounds and music, creating impressive, high-quality videos. The creations can be shared via social media or email, featured in a public gallery, or kept private with a direct link. Because of the many sharing options and occasional inappropriate content in gallery slide shows, the app is for users age 13 and older. Parents of younger kids may want to work alongside them to create short movies, supervising the entire process, including sharing.

Ease of use


Violence & scariness


Sex


Language


Consumerism


Drinking, drugs & smoking


Privacy & Safety

What Kids Can Learn

Kids can learn to express and present their ideas verbally with the support of images and thematic music. Prompts and guidance within the app will inspire them and direct them in developing their messages. There are so many ways Adobe Voice can be used, from remembering an event to telling a fiction story to show and tell and more. This versatile tool will let kids present their ideas in a professional way.
Whats it about?
ADOBE VOICE walks teens through the creation process step by step, starting with a gallery of examples. To start a new story, they'll tap "create a new story" and answer a few questions or make some selections. Kids can skip the inspiration and get right down to making their movie or browse the suggestions for ideas. They'll choose a theme, add background music, and add text or images, either from a vast searchable library of icons or their own photos. Then they just tap and talk. They can share videos via social media or email.
Is it any good?
Adobe Voice isn't a moviemaker -- there's no video recording or animation involved -- but it can be used many ways to communicate messages or stories in an engaging, interesting way. The design is intuitive, and instructions walk video-makers through each step of the process. The library of icon images is impressive, too, but is only keyword-searchable, so kids need to have an idea of what they want to include rather than casually browsing for inspiration. The choices of themes and music open up lots of mood-setting options, and kids can get comfortable with their own voices as they narrate. It all comes together to create a high-quality, professional-caliber video and is a great way for kids to deliver all kinds of messages.
This rating and review provided by Common Sense Media.
For more information, please visit www.commonsense.org
Houseparty Video Chat App: A parent's guide to safe usage and security concerns
Houseparty is a private video chat app available on iOS, Android, and Mac OS. The app's primary purpose is group video chatting, although users can also send text messages through the app.
Study: Social Media Making People Anti-Social, Jealous
Contrary to popular belief, studies show that social media often hampers effective communication and may lead to jealousy and unhappiness.
How do I report something on Facebook?
How do you report something you've seen on Facebook such as spam, hate speech, harassment, bullying, etc.