App Review Feature Spotlight:
뒤
4th Grade Math Planet – Fun Math Game Curriculum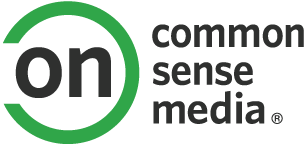 Price: Free - $9.99
Common Sense Media says
Fact drills and fun mini-activities engage and challenge.
QUALITY
LEARNING
What parents need to know
Parents need to know that 4th Grade Math Planet – Fun math game curriculum to learn and practice multiplication, division, fraction, decimal, angles, and more for fourth grade is a learning tool that includes engaging mini-activities and fact drills for a well-rounded learning experience. Kids can either complete interactive activities that cover a range of skills, or they can test their speed and accuracy by completing math fact drills in addition, subtraction, multiplication, or division. An impressive tracking program monitors kids' progress with graphical reports and an activity log. A condensed, free Android version of the game covers content for grades 2 through 8.

Ease of use


Violence & scariness


Sex


Language


Consumerism


Drinking, drugs & smoking


Privacy & Safety

What Kids Can Learn

Kids can learn about addition, subtraction, multiplication, division, fractions, number sense, place value, estimation, geometry, and measurement. There are mini-activities within each planet, and kids have to complete a level within a planet to get to the next level. There's excellent learning progression with scaffolding throughout the game, even within the mini-activities. For example, in one mini-activity, kids start by dragging fraction bubbles to the correct place on a labeled number line. They end by popping fraction bubbles in ascending order. The game also features a Math Facts section. Kids choose a specific topic and then race to complete drills with both speed and accuracy. Kids occasionally get supportive hints as they play, but directly accessible hints and feedback for incorrect answers are lacking. Nonetheless, 4th Grade Math Planet – Fun math game curriculum gives kids an excellent opportunity to practice and boost fluency in key areas of mathematics.
Whats it about?
There are two main options for play: Math Facts and Planet mini-activities. In Math Facts, kids complete a set of grade-appropriate drills as quickly and accurately as possible. In the Planet mini-activities, there are over 30 levels spread across five planets. Kids work on a variety of skills and activities with different themes. A progress-tracking program shows kids' scores as percentiles and as percent correct. Kids are motivated to earn points and stars, which they can use to unlock new avatars.
Is it any good?
4TH GRADE MATH PLANET – FUN MATH GAME CURRICULUM TO LEARN AND PRACTICE MULTIPLICATION, DIVISION, FRACTION, DECIMAL, ANGLES, AND MORE FOR FOURTH GRADE is packed with engaging and challenging grade-appropriate activities. There's a lot of interactivity, as kids must constantly tap, drag, or swipe to complete problems. The Skill Tracker is comprehensive and easy to use. Kids can switch from Math Facts, where they work on fluency, to the Planet mini-activities, where they work on various skills to build conceptual understanding. Instructional hints and feedback would boost the learning experience, but the built-in instructional scaffolding does a nice job of guiding kids through challenges.
This rating and review provided by Common Sense Media.
For more information, please visit www.commonsense.org
Houseparty Video Chat App: A parent's guide to safe usage and security concerns
Houseparty is a private video chat app available on iOS, Android, and Mac OS. The app's primary purpose is group video chatting, although users can also send text messages through the app.
Study: Social Media Making People Anti-Social, Jealous
Contrary to popular belief, studies show that social media often hampers effective communication and may lead to jealousy and unhappiness.
How do I report something on Facebook?
How do you report something you've seen on Facebook such as spam, hate speech, harassment, bullying, etc.