App Review Feature Spotlight: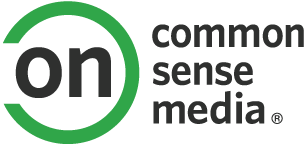 Price: $149.00
Common Sense Media says
Empowers non-verbal kids to customize and communicate.
QUALITY
LEARNING
What parents need to know
Parents need to know that Avaz Pro is an augmentative and alternative communication (AAC) app that can be used with kids who are non-verbal or have other speech issues. Designed so parents can customize, Avaz Pro has thousands of images already available and also allows parents to upload their own. Sessions can be tracked to show growth, and extensive help features are available. You can share boards through Facebook or Twitter. A free version is available to try before buying, which is a great place to start considering the paid version is pricey.

Ease of use


Violence & scariness


Sex


Language


Consumerism


Drinking, drugs & smoking


Privacy & Safety

What Kids Can Learn

Kids can learn how to communicate their needs and wants with more than 5000 built-in pictures. There's an option to add your own photos to personalize boards. Avaz Pro is color coded, and the vocabulary is grouped linguistically, helping to reduce a child's frustration when trying to communicate. There's also an option to use the keyboard mode so kids can type their words. Within the settings, you can add word predication and word predication with pictures for kids who are starting to learn how to type. Kids can adjust the keyboard settings to QWERTY or ABC depending on how well they know the keyboard. If kids use the picture option, as they tap a picture, it zooms in to reinforce the word. Avaz Pro empowers kids by offering multiple ways to communicate.
Whats it about?
AVAZ PRO is an AAC (augmentative and alternative communication) device for kids who are non-verbal or have speech production issues. The app comes pre-loaded with five generic folders of words kids use in everyday life, like stop, yes, no, and sorry. Using both these in-app images and ones you upload yourself, you can create boards to help your child navigate their wants and needs independently at home, in the community, and at school. As your kid grows, you can continue making boards or switch to the keyboard option, which allows kids to type and offers word and picture prediction.
Is it any good?
Avaz Pro has been perfecting this app since 2011 as it's received user feedback. While other AAC apps may appear overwhelming to new users, this one is beautifully and simply designed. Having the option to use pictures or the keyboard allows this app to grow with kids as they learn to type. Avaz Pro can also track therapy sessions, and parents can customize boards and words, empowering kids to express themselves. Folders like Core Words and Quick Words make it easy to use.
This rating and review provided by Common Sense Media.
For more information, please visit www.commonsense.org
Houseparty Video Chat App: A parent's guide to safe usage and security concerns
Houseparty is a private video chat app available on iOS, Android, and Mac OS. The app's primary purpose is group video chatting, although users can also send text messages through the app.
Study: Social Media Making People Anti-Social, Jealous
Contrary to popular belief, studies show that social media often hampers effective communication and may lead to jealousy and unhappiness.
How do I report something on Facebook?
How do you report something you've seen on Facebook such as spam, hate speech, harassment, bullying, etc.