App Review Feature Spotlight: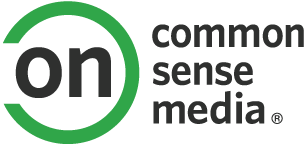 Price: Free
Common Sense Media says
Simple dot-eats-dot arcade game with racy user names.
QUALITY
LEARNING
What parents need to know
Parents need to know that Agar.io is a simple but addictive arcade game that was originally available for web browsers. By moving your finger, you move your character -- a decorated circle -- over smaller circles to eat them, which makes you bigger, but you also have to avoid being eaten by larger players. While the game itself devoid of sex and violence, there's nothing that prevents other players from using curse words, sexual terms, or drug references as their characters' name. Players can also use real-world money to buy in-game currency, which is then used to buy character decorations and experience points. Be aware that if you sign up through Facebook, the app can collect personal information like your gender, location, and email address. To learn more about the types of information collected and shared, read the app's privacy policy.

Ease of use


Violence & scariness


Sex


Language


Consumerism


Drinking, drugs & smoking


Privacy & Safety

What Kids Can Learn

Whats it about?
As a super simple arcade game, AGAR.IO doesn't have a story: You simple move around, absorbing smaller circles so you can get bigger, all while trying not to be eaten by players who are bigger than you. Players can choose a user name that will appear on their circle or they can buy special "skins" to decorate the circle. On the grid which serves as the game board, players absorb dots and smaller players and can hide behind static, green circles called "viruses" -- but only if they are smaller than the virus. Because you get slower as you get larger, bigger players can split into smaller circles to more easily chase and absorb smaller players. There's no winning level or end to the game, so players who have logged in can save progress and play continuously across devices.
Is it any good?
Though really simple, this arcade game has enough challenge to make it super addictive, but its cut-throat nature and iffy user names might not work for younger players. While the game itself is rather innocuous, you'll undoubtedly run into someone who's name is a curse word, or is sexually explicit, or makes a drug reference; however, there are no racy visuals, so if the words alone are okay in your family, then there's nothing to fear. Also, it's very easy to lose again and again, and it takes a lot of game play to level up and get really big, which means kids could play for hours with no clear end in sight. Parents may want to set limits before downloading and know that the game is also available online, which means kids could turn off the phone and continue to play on the computer.
This rating and review provided by Common Sense Media.
For more information, please visit www.commonsense.org
Houseparty Video Chat App: A parent's guide to safe usage and security concerns
Houseparty is a private video chat app available on iOS, Android, and Mac OS. The app's primary purpose is group video chatting, although users can also send text messages through the app.
Study: Social Media Making People Anti-Social, Jealous
Contrary to popular belief, studies show that social media often hampers effective communication and may lead to jealousy and unhappiness.
How do I report something on Facebook?
How do you report something you've seen on Facebook such as spam, hate speech, harassment, bullying, etc.