App Review Feature Spotlight: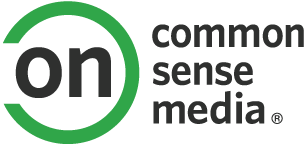 Price: Free
Common Sense Media says
Vast virtual world has chat with strangers, in-app buys.
QUALITY
LEARNING
What parents need to know
Parents need to know that Avakin Life is for users 17 and up and requires verification before setting up an account. Profiles connect through Facebook or email, and users interact with anyone else playing the game at the same time. They can add friends and then send private messages or openly chat with anyone in the same room or location in the game. Players can choose to be scantily clad, and chat is full of suggestive comments and creative profanity, since swearing is blocked by the game. The privacy policy reiterates that users must be at least 17 and specifies that any personal information shared in the game, including birth date and location, even through chat and private message, can be captured, stored, and used.

Ease of use


Violence & scariness


Sex


Language


Consumerism


Drinking, drugs & smoking


Privacy & Safety

What Kids Can Learn

Whats it about?
In AVAKIN LIFE users create an avatar, dress it up, take it out, and decorate an apartment to hang out with friends. This isn't kids' play, though: Adults meet up -- and sometimes hook up -- virtually. Users chat openly with others in the room or location or can add friends and message with them personally. Achievements earn coins and jewels that can be used to buy more clothes or possessions such as apartments and furniture, and players can use real money to access more gems and special features. Though in-game apartments are private by default, players can make them public so anyone can visit.
Is it any good?
This vivid virtual world is populated with real people, uses real money, and captures real personal data. The variety of scenes, clothing, and home items and accessories make for a a fun simulation, and moving the avatar throughout the virtual world is relatively easy. But beyond dressing up, decorating, and talking to friends, there's no goal or purpose. For adults looking to connect with friends or meet new people, Avakin Life is a fun virtual outing, but it's not for kids or young teens, as there are too many opportunities to interact with strangers, share personal information, and encounter adult behavior.
This rating and review provided by Common Sense Media.
For more information, please visit www.commonsense.org
Houseparty Video Chat App: A parent's guide to safe usage and security concerns
Houseparty is a private video chat app available on iOS, Android, and Mac OS. The app's primary purpose is group video chatting, although users can also send text messages through the app.
Study: Social Media Making People Anti-Social, Jealous
Contrary to popular belief, studies show that social media often hampers effective communication and may lead to jealousy and unhappiness.
How do I report something on Facebook?
How do you report something you've seen on Facebook such as spam, hate speech, harassment, bullying, etc.