App Review Feature Spotlight:
뒤
Barbie Dreamtopia - Magical Hair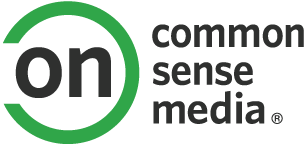 Price: Free
Common Sense Media says
Fantasy hair-design studio requires pricey in-app add-ons.
QUALITY
LEARNING
What parents need to know
Parents need to know that Barbie Dreamtopia - Magical Hair is a fantasy-based hair-styling game. While the app itself is free, it comes with only two unlocked "lands" (out of six), one character (out of seven), and several tools. The locked content is only available through in-app purchases, which are protected by a multiplication problem, but they're visible to kids at all times. In addition to pop-up ads, there are links from the main menu to the publisher's other apps. The privacy policy is available on the publisher's website.

Ease of use


Violence & scariness


Sex


Language


Consumerism


Drinking, drugs & smoking


Privacy & Safety

What Kids Can Learn

Whats it about?
BARBIE DREAMTOPIA - MAGICAL HAIR asks kids to create magical hairstyles to generate magic that will warm up the Wispy Forest, currently under a sheet of ice and snow. Kids choose a location and character (only one character is included in the free app) and use a set of magical tools and accessories to style her hair. The basic tools allow them to brush, straighten, curl, wave, braid, mousse, cut, grow, or color hair, and additional tools are available for purchase. Once users have added a sufficient amount of magic to their hairstyle, they will unlock a glowing orb, which provides additional accessories and helps thaw the Wispy Forest. There are six areas to unlock (two are included in the free app) and seven "dolls" to style (one is included in the free app).
Is it any good?
This fantastical hair-creativity game has plenty of magical tools to experiment with, but the ads and in-your-face locked content is less than ideal for little kids. The ability to cut and grow hair is pretty magical, and the styling tools are easy to use, albeit lacking some fine-tuning capabilities. Kids will especially enjoy magical accessories that transform the scene when placed in the character's hair. The real downside is how limited the free version is and how expensive in-app purchases are, but parents may appreciate the opportunity to try before buying. The replay value will depend heavily on how much kids enjoy styling hair, as there isn't really anything else to do. But for kids who love playing "salon," they won't be able to get enough of it.
This rating and review provided by Common Sense Media.
For more information, please visit www.commonsense.org
Houseparty Video Chat App: A parent's guide to safe usage and security concerns
Houseparty is a private video chat app available on iOS, Android, and Mac OS. The app's primary purpose is group video chatting, although users can also send text messages through the app.
Study: Social Media Making People Anti-Social, Jealous
Contrary to popular belief, studies show that social media often hampers effective communication and may lead to jealousy and unhappiness.
How do I report something on Facebook?
How do you report something you've seen on Facebook such as spam, hate speech, harassment, bullying, etc.