App Review Feature Spotlight: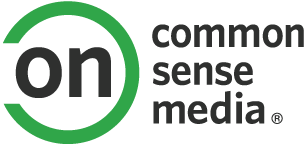 Price: $1.99
Common Sense Media says
Save your puppet from destruction with well-guessed letters.
QUALITY
LEARNING
What parents need to know
Parents need to know that Atomic Hangman Jr is a paid, kid-friendly version the the free Atomic Hangman app. It uses educational content in a variety of topics to provide kids with single or multiplayer games of the word-guessing game, hangman. Some content can be shared via the share mechanism on the device (i.e. email and any accounts that are logged in, as well as connected printers). At the end of each game, the app displays additional information about the word from that round. The content comes from Wikipedia and Wiktionary, both of which are crowd-sourced content. Read the app's privacy policy to find out about the information collected and shared.

Ease of use


Violence & scariness


Sex


Language


Consumerism


Drinking, drugs & smoking


Privacy & Safety

What Kids Can Learn

Whats it about?
ATOMIC HANGMAN JR uses educational clues and words as well as a silly setting to present an otherwise traditional hangman game. Kids can choose between single and multiplayer options. Multiplayer through Game Center matches two players to compete to finish the same word. There are 11 topics to choose from in two age groups with three difficulty levels each. The categories include pop culture, arts & literature, social studies, geography, science, history, and compound words. Kids use a string puppet as their "hangman" which they can customize with some simple painting tools. Gameplay is straightforward: Kids choose letters in an attempt to complete or guess the word suggested by the clue. In some cases the clues are quite specific, such as asking for a synonym for a word or a U.S. state, while others are more vague such as "adjective" or "noun." Each wrong guess cuts one of the puppet's strings. Lose them all and the puppet falls to the ground and meets an ugly fate, like a boulder crashing down, an attack by a ray gun, or an alien abduction. In the end it's just a puppet who looks distraught, but no harm is done.
Is it any good?
This traditional format is an engagingly educational hangman game with the occasional bit of quirky content. Atomic Hangman Jr is a fun way to learn new information, and most kids will delight in all of the many fates that befall their puppet. It has a Road Runner/Wile E. Coyote feel as objects crash down with a "Wham!" comic-book bubble attached. The multiplayer option is a nice addition, but there aren't always others available to play against and it may be frustrating if young kids are paired with older kids or adults. The biggest concern is the educational content itself: Due to the source material, definitions aren't always as clear as you would find in a dictionary and circular definitions appear regularly though no glaring errors were found during the review process.
This rating and review provided by Common Sense Media.
For more information, please visit www.commonsense.org
Houseparty Video Chat App: A parent's guide to safe usage and security concerns
Houseparty is a private video chat app available on iOS, Android, and Mac OS. The app's primary purpose is group video chatting, although users can also send text messages through the app.
Study: Social Media Making People Anti-Social, Jealous
Contrary to popular belief, studies show that social media often hampers effective communication and may lead to jealousy and unhappiness.
How do I report something on Facebook?
How do you report something you've seen on Facebook such as spam, hate speech, harassment, bullying, etc.