Website Review Feature Spotlight: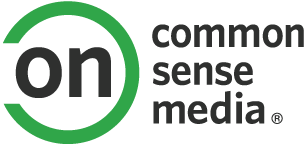 http://www.activityvillage.co.uk
Common Sense Media says
Free learning-activity site only missing contextual info.
QUALITY
LEARNING
What parents need to know
Parents need to know that Activity Village is packed with free educational activities. Kids don't have to register or submit any information to use this download-based site. Kids will easily be kept busy by all the activities here, but they will also be subjected to ads on many pages and will see lots of promotion for items in the site's store.

Positive messages


Violence & scariness


Sex


Language


Consumerism


Drinking, drugs & smoking


Privacy & Safety

What Kids Can Learn

Kids can learn about Ancient Greece, the Titanic, some U.S. and British history, and different holidays countries and cultures celebrate. They can also download math, word, and other-subject-related puzzles and games that will help them sharpen their logic, memory, and critical-thinking skills. Kids will also find information on animals, some plants and trees, and recycling, plus activities to help them learn the days of the week. Craft projects may encourage creativity. Some activities, such as the coloring pages, aren't overly educational, but even with the few frivolous items, you can find plenty of learning-based activities for younger children on Activity Village.
Whats it about?
ACTIVITY VILLAGE has expanded to include 10,000 pages of free children's activities. The founder was looking for ways to use the Internet as a source of educational items for her two children; the site offers free downloads, including bookmarks, certificates, coloring pages, and puzzles, centering on 40 topics ranging from animals to seasons. Kids can also read background information about holidays and subjects such as the Olympic Games. Some sections also contain brief informational videos.
Is it any good?
Parents are the site's main audience; its content is geared toward adults, who are encouraged to access dozens of free activities, organized by type and topic. Most of Activity Village's offerings are printable downloads, including puzzles, craft ideas, and other items; there's very little kids could actually do on the site. One section, featuring online games, is essentially the site's only interactive item (although kids may have a hard time getting the games to load).
The site's focus on printable items should be OK, though, since the content is generally better suited for younger kids, whom parents may not want online. (Some activities help kids learn about months, days of the week, numbers, and other basic concepts, and the puzzles and games aren't overly complex.) Parents who are willing to put in some time searching for and printing items can find some worthwhile, interesting activity ideas. Activity Village's one drawback is the lack of extra information on each topic. The site sometimes includes brief videos and/or written descriptions with individual activities; it's a shame each one doesn't include that additional background on historical, scientific, and other subjects, because it would help make some of the more trivial items, such as the site's coloring pages, a stronger, more meaningful learning resource.
Explore, discuss, enjoy
Families can talk about why it's safer to use sites such as Activity Village, where you don't need to click through to another site to view items. If you use a website that directs you to another site, what kind of warning signs may indicate that site isn't safe?
Holidays are one of the major themes on the site. Ask your child how many look unfamiliar, and use this as a starting point to discuss other countries and cultures.
Does your child get frustrated if a puzzle or game is hard to finish? Help your child complete one of the more difficult printable activities on the site to illustrate the importance of not giving up.
This rating and review provided by Common Sense Media.
For more information, please visit www.commonsense.org
Houseparty Video Chat App: A parent's guide to safe usage and security concerns
Houseparty is a private video chat app available on iOS, Android, and Mac OS. The app's primary purpose is group video chatting, although users can also send text messages through the app.
Study: Social Media Making People Anti-Social, Jealous
Contrary to popular belief, studies show that social media often hampers effective communication and may lead to jealousy and unhappiness.
How do I report something on Facebook?
How do you report something you've seen on Facebook such as spam, hate speech, harassment, bullying, etc.