App Review Feature Spotlight:
Înapoi
After School - Funny Anonymous School News for Confessions & Compliments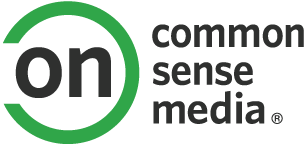 Price: Free
Common Sense Media says
Vulgar "student-only" platform promotes bullying, not fun.
QUALITY
LEARNING
What parents need to know
Parents need to know that After School uses kids' Facebook profiles to verify they're students at a specific high school before granting access to the school's page within the app. From there, kids see images and posts created anonymously by other students or can create anonymous posts. The app was removed from the app store for a few hours after complaints from school administrators about bullying incidents, but it was relisted for age 17 and up with warnings about sexual content, language, drug references, and violence. Student-generated posts include frequent confession-style references (which come across more as bragging) to drugs, sex, and violence.

Ease of use


Violence & scariness


Sex


Language


Consumerism


Drinking, drugs & smoking


Privacy & Safety

What Kids Can Learn

Whats it about?
To start, students must enable geo-location and select their high school from the list. The app will verify via Facebook (the friends list and profile information) that they're students at the indicated school and then show posts created by others at that school. Once verified, kids scroll through the simple interface, viewing posts that include text and images, either original images from the device's camera or meme images generated by keywords in the post and chosen by the poster. Kids can scroll through the posts and like them or create their own.
Is it any good?
Funny posts and sweet, flirting compliments are lost in the deluge of rude and profane posts. The facade of being restricted to students at a particular school, the lack of moderation, and the crass and inappropriate meme images suggested for posts are only three of the strikes against this tool that's neither funny nor complimentary. The potential for anonymous bullying makes it not only tacky but dangerous. Kids can like posts or add their own, but reporting posts as offensive or bullying is not an option in-app and has to be addressed via email.
This rating and review provided by Common Sense Media.
For more information, please visit www.commonsense.org
Houseparty Video Chat App: A parent's guide to safe usage and security concerns
Houseparty is a private video chat app available on iOS, Android, and Mac OS. The app's primary purpose is group video chatting, although users can also send text messages through the app.
Study: Social Media Making People Anti-Social, Jealous
Contrary to popular belief, studies show that social media often hampers effective communication and may lead to jealousy and unhappiness.
How do I report something on Facebook?
How do you report something you've seen on Facebook such as spam, hate speech, harassment, bullying, etc.