Website Review Feature Spotlight: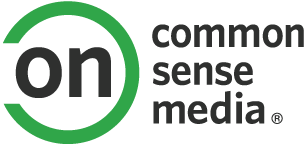 Common Sense Media says
Serious -- and safe -- site for fashion career hopefuls.
QUALITY
LEARNING
What parents need to know
Parents need to know that this site is serious about fashion. Billed as the social networking site "for the fashion industry leaders of tomorrow," it offers a mix of fashion news, interviews, personalities, photos, talk and e-commerce. It reassures parents that it's a safe place to chat about fashion (monitored 24/7) and that its main mission is to support young people interested in fashion careers as designers, store owners, Hollywood stylists and more.

Positive messages


Violence & scariness


Sex


Language


Consumerism


Drinking, drugs & smoking


Privacy & Safety

What Kids Can Learn

Whats it about?
There's a lot going on at the fashion social networking site A STROKE OF PINK. The highlight of the site is the positive encouragement it provides
to girls (and probably a few guys) age 13-21 who are serious about pursuing an education and career in fashion. Apparently, a lot of teens are inspired by Project Runway and America's Top Model. In its second month live, the site reportedly averaged 2,500 site visits in a week. Senior fashion students from the nation's top design schools will be given chances to blog about fashion here, as well as design and showcase online "collections" four times a year.
Is it any good?
This site combines fun with facts that will likely be inspiring and useful to any young fashionista. The straight talk from real people in the industry featured in the "7Qs" interviews provides a real-life view into the working world of fashion.
Not surprisingly, the e-commerce component can be overwhelming; there's lots being promoted on almost every page. But if the site fulfills its promise as an online venue for
young members to feature and sell their creations, then your budding fashionista may just pay her (or his) own way.

Explore, discuss, enjoy
Families can talk about how fashion can be fun, but also very pricey. How can your teen make her desire to buy the latest styles fit it into your family's budget? Where can creativity and budgeting befriend each other when it comes to fashion? Also, discuss what it takes to get into and be successful in a highly competitive field like fashion.
This rating and review provided by Common Sense Media.
For more information, please visit www.commonsense.org
Houseparty Video Chat App: A parent's guide to safe usage and security concerns
Houseparty is a private video chat app available on iOS, Android, and Mac OS. The app's primary purpose is group video chatting, although users can also send text messages through the app.
Study: Social Media Making People Anti-Social, Jealous
Contrary to popular belief, studies show that social media often hampers effective communication and may lead to jealousy and unhappiness.
How do I report something on Facebook?
How do you report something you've seen on Facebook such as spam, hate speech, harassment, bullying, etc.