Website Review Feature Spotlight:
Back
Innerstar University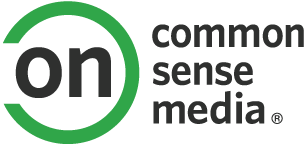 Common Sense Media says
Buy American Girl, play in safe, positive virtual world.
QUALITY
LEARNING
What parents need to know
Parents need to know that users must own an American Girl doll to access most areas of this upbeat virtual world. Once inside, the site's messages are positive and emphasize healthy self-esteem. Since girls communicate through prescripted messages, no personal information is shared and the space is a safe place for American Girl fans to play.

Positive messages


Violence & scariness


Sex


Language


Consumerism


Drinking, drugs & smoking


Privacy & Safety

What Kids Can Learn

Kids can learn about teamwork and sportsmanship in a cheerleading game and get basic math practice in a bake sale game. Girls also get tips on making homework fun, like pretending they're an actress and reading assignments aloud. Activities include background info on topics from ballroom dancing to the difference between user-submitted content and researched books. While girls won't be given the what and why after giving an incorrect answer, the over game feedback is admirably positive. This fun site features an impressive focus on self-esteem and positivity.
Whats it about?
Girls can access INNERSTAR UNIVERSITY with a code from a new American Girl Doll. A few games are available for free without a code. Girls receive awards for completing activities, which include a body confidence-building dance game and a music performance game encouraging dedication. The virtual world features an impressive focus on self-esteem and positivity; game intros outline ways to boost girls' self confidence and support them trying new things. Girls can also express themselves by decorating their room and choosing new avatar outfits.
Is it any good?
Girls who purchase new My American Girl dolls or Innerstar University books receive a code to enroll in the INNERSTAR UNIVERSITY virtual world. The campus-like atmosphere includes a number of activities, such as playing lighthearted games, like one that lets girls try on different hairdos. Another activity, the Body Balance game, illustrates basic yoga moves and gives girls an encouraging, upbeat message when they finish playing. Awards and medals earned by playing the site's games are stored in an online yearbook. Girls also work to complete task-oriented projects that include exploring different sections of the site. To buy room decorations and outfits, users receive 1,000 Stars -- which are the site's currency -- when they enter.
There are several fun activities on the site, and thanks to the frequent positive messages for completing activities, Innerstar University aims to build girls' self-esteem. The only catch? Without an American Girl doll code to log in, class may let out quickly -- there isn't much to do.
Online interaction: Girls can invite friends to play certain games, friend other users, and send messages to each other through the site using pre-written messages.
Explore, discuss, enjoy
Families can talk about staying safe online. Why is it safer to use pre-written expressions when sending messages to people you don't know?
What kind of conversations or words should you watch out for on websites where you can send messages without any restrictions?
InnerstarU.com has games and other activities to make learning fun. How can you make school, homework, and reading more fun?
This rating and review provided by Common Sense Media.
For more information, please visit www.commonsense.org
Houseparty Video Chat App: A parent's guide to safe usage and security concerns
Houseparty is a private video chat app available on iOS, Android, and Mac OS. The app's primary purpose is group video chatting, although users can also send text messages through the app.
Study: Social Media Making People Anti-Social, Jealous
Contrary to popular belief, studies show that social media often hampers effective communication and may lead to jealousy and unhappiness.
How do I report something on Facebook?
How do you report something you've seen on Facebook such as spam, hate speech, harassment, bullying, etc.