App Review Feature Spotlight: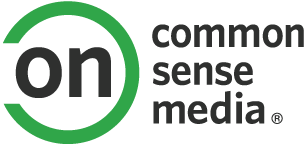 Price: Free
Common Sense Media says
Safe intro to texting with filters, fun, games; set limits.
QUALITY
LEARNING
What parents need to know
Parents need to know that Disney Mix is a messaging app designed for tweens. Kids create an account with their age, birth date, first name, and parent's email address. They'll also need to create a username, which is used to log in, and an avatar name, which is what their friends see when messaging. When a kid creates an account or logs on to a different device, parents get an email notification. No parental approval is involved, but email includes a link to easily cancel the account; parents don't receive notifications of new friends or messages. To add a friend, kids must know the avatar's name. Language that may be even remotely offensive is censored and replaced with "- -" while the rest of the message is left intact. The privacy policy, terms of service, Disney's Children's Online Privacy Policy, and the Disney Mix Rules (stay safe, respect others, and keep it clean) are included in-app.

Ease of use


Violence & scariness


Sex


Language


Consumerism


Drinking, drugs & smoking


Privacy & Safety

What Kids Can Learn

Whats it about?
Messaging friends goes beyond words and emoji with DISNEY MIX. Kids can customize an avatar and save several versions to easily switch between them. They can message friends through traditional text messages -- censored with a strong filter -- and send stickers featuring characters from Disney channel shows. They can also create games and quizzes to share with friends or design memes using screenshots from Disney movies and their own words. Settings can be customized to receive push notifications about new messages.
Is it any good?
Safety measures galore make this messaging app a great first social media experience for kids, and the extras make it so fun to send messages that it could be difficult to put on the brakes. It's all part of the learning process for kids, though, in figuring out how some words can be offensive or dangerous as well as how to set boundaries for reasonable messaging volume. Of course, it wouldn't be Disney without some promotion involved, and kids can stay up-to-date on Disney music, movies, and shows through the app, too. Parents may want to consider the costs and benefits of introducing messaging and device-based social connections to kids as there's little chance of turning back. It's also important to communicate about limits before downloading Disney Mix so the family is clear about the rules to keep activities in balance.
This rating and review provided by Common Sense Media.
For more information, please visit www.commonsense.org
Houseparty Video Chat App: A parent's guide to safe usage and security concerns
Houseparty is a private video chat app available on iOS, Android, and Mac OS. The app's primary purpose is group video chatting, although users can also send text messages through the app.
Study: Social Media Making People Anti-Social, Jealous
Contrary to popular belief, studies show that social media often hampers effective communication and may lead to jealousy and unhappiness.
How do I report something on Facebook?
How do you report something you've seen on Facebook such as spam, hate speech, harassment, bullying, etc.